Archive for March 24th, 2010
* I do not in any way condone threatening someone's life, but here's a cluephone you moronic, statist, oligarchs in Congress:  YOUR ACTIONS HAVE CONSEQUENCES.  You have violated the will, good faith and trust of The People.   Despite President Obama and Nancy Pelosi's claim to the contrary – you know darn well that the overwhelming majority of people did not want this healthcare monstrosity.  You and those that came before you knew darn well that the vast majority of the People did not want to bailout insolvent banks, or insolvent companies.  We have been robbed, lied to, and ridiculed repeatedly and relentlessly.  DID YOU REALLY THINK WE WOULD JUST LET YOU CONTINUE ALONG THIS PATH WITHOUT RESISTANCE??  Mr. Clyburn, We The People do NOT look to you to 'provide' anything except to LEAVE US THE HELL ALONE! 
Here's another clue:  If you try to ram through Cap & Trade or 'amnesty' for ILLEGALS or  more aid for banks disguised as 'financial reform', you are merely stoking the simmering anger of the VAST majority of 300 Million People in this Country.  I would think it would be best if you all BACK OFF!  SIT DOWN AND SHUT UP!    People WILL reach a breaking point if Congress continues its blatant disrespect of the People.   I don't want to see any violence – but I'm afraid that is exactly where we are headed if this Administration and Congress does not STOP the statism.  You are NOT kings.  You are not 'rulers.'  You are supposed to be representatives OF The People.
Oh, and you imbecile, Mr. Clyburn, WE ARE NOT A DEMOCRACY!  WE ARE A REPUBLIC!
When the people fear their government, there is tyranny; when the government fears the people, there is liberty. –Thomas Jefferson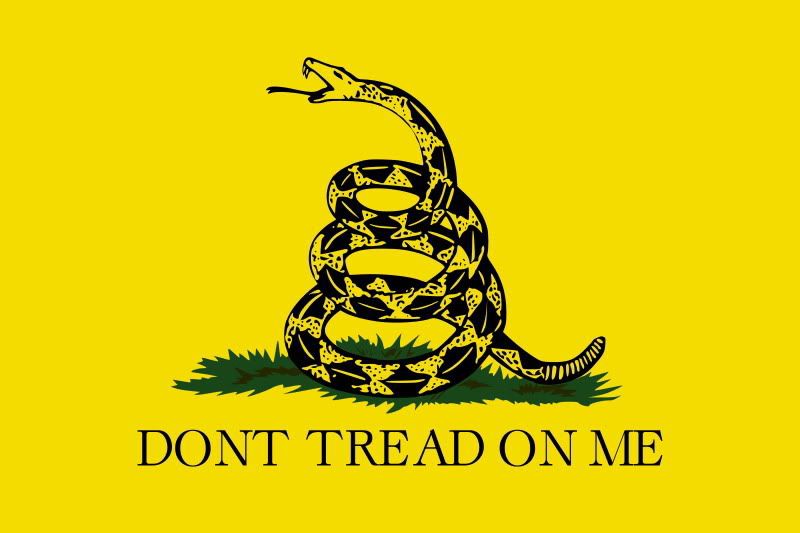 BREAKING: Steny Hoyer, "Members Of Congress Receiving Death Threats" (UPDATED VIDEO)
Shep Smith of FoxNews has just announced that during a briefing, Steny Hoyer stated that members of congress who voted for Obamacare are receiving death threats.  The twitterworld is abuzz, and I am looking for video/audio of this breaking news.
Two items:
What did congressmen expect?
Don't worry about the ones that actually write in.
How The Government Pressured The Fed To Bail Out Italy In 1974, And How The Same Is Likely Happening Right Now With Greece
Submitted by Tyler Durden
If you ever wondered just how independent the Federal Reserve is, wonder no more. A recently declassified transcript of a July 16, 1974 phone conversation between Henry Kissinger and then-Fed Chairman Arthur Burns, demonstrates just how very involved in global financial bailouts the Federal Reserve gets under duress of the administration. In the span of about a minute Kissinger advises Burns to do whatever he must to "not let Italy go down the drain." The facility with which the Federal Reserve throws around US taxpayer capital to bail out the "chosen ones" is simply beyond reproach. We are confident that the Fed is currently preparing a comparable bail out package for Greece as a measure of last resort. There is no way that Ben Bernanke will allow Greece to fail, killing the euro and sending the dollar into the stratosphere, destroying all hope of inflating the trillions in bad debt saddling America's banks and the Federal Reserve (which is now the world's biggest bank holding company). 
Full memo below, here selection presented:
Kissinger: I called you yesterday about the possible assistance to Italy if that becomes necessary and I understand that one idea is to use the swap line and that you are a little reluctant to do it. I don't want to get into fiscal details which I don't fully understand. I just want to point out from a foreign policy point of view we cannot let Italy go down the drain. Whether that is the way to do it or some other way, I don't know.

Burns: I agree and I have been actively trying to get other countries to contribute a package but what we can do through the swaplines is very limited. The amount could be large but it is a three month loan and that is not what they need.

K. Yes. My people tell me you would not approve more than $300 million.

B. As a start.

K. Yes. Look, on financial things I am not somebody – I cannot get into a debate on numbers. All I wanted to stress to you is to really give this – if it arises – very high priority.

B. I agree and I was active in getting the credit line extended. Also in a meeting with the finance ministers I went around and pushed the Germans and Japanese to contribute to a package for Italy. It is a loan of medium term duration and the swap line does not serve that purpose. That is the essential point.

K. If you can five any other thought to that problem I would appreciate it.

B. You bet I will.
Recently, the Fed had no problem arranging over $500 billion in swaplines to bail out the world. We are confident the same is true right now as the Fed is looking at a comparable bail out plan for Greece. Additionally, as we have pointed out in the past, a back up plan for the Fed is to simply purchase Greek debt, which without any ability to refute, we can safely assume it is currently doing.
Posted by Karl Denninger
And again, for the second week in a row….
The Mortgage Bankers Association's index decreased 4.2 percent in the week ended March 19. The Washington-based group's refinancing measure declined 7.1 percent, while its purchase gauge rose 2.7 percent.
No more HELOCs, no more pulled-forward demand.
Of course people will try to buy before the housing tax credit expires at the end of April – expect reasonably-strong purchase apps for the next month or so.  But then that ends as well, following The Fed's MBS purchase expiration.
This all adds up to no credit expansion.
We have no evidence of employment expansion of note either.
So…. where is it that durable economic growth is going to come from again?  Government can continue to spend $1.5 trillion a year more than it did prior to 2007 on an indefinite forward basis to prop up GDP?
That's the bet being made today in the markets.  If you agree with it, you should be long equities or even more importantly, be long in the credit markets.  After all, this fantastic expansion will allow businesses (and even sovereigns) to continue to service their debts.
If, on the other hand, you can't find a greater sucker who believes in the magical money fairy on an indefinite forward basis…..
* Without credit creation or demand for debt no money is being created.  Every dollar created only exists due to demand for debt/credit.  This my friends, is not inflation.  This is a deflationary credit collapse.
Posted by Karl Denninger
A speech by Kansas City Fed President Thomas Hoenig has raised some interesting points…. interesting in that they tend to mesh well with what I have preached for three years.
When did Thomas get a brain transplant?  Not that it matters when it comes to outcome, but one does wonder – has Mr. Hoenig had a "come to Jesus" moment looking through some of The Fed's "privileged" information, and does he see what's now around the bend?
Specifically:
When the markets are no longer competitive, firms become a monopoly or an oligopoly and it matters more who you know than what you know.
That wouldn't include our former and present Treasury Secretary, would it?
We have seen the formation of a powerful group of financial firms.  We have inadvertently granted them implied guarantees and favors, and we have suffered the consequences.  We must correct these violations.
I would argue that there was nothing inadvertent about it, but other than that, Mr. Hoenig is spot-on.  Indeed, I'd argue that these "favors" and "guarantees" were granted literally at gunpoint, although the "gun" used has alternated between bribery and extortion.
If the top 20 firms held the same equity capital levels as other smaller banking institutions they would require $210 billion in new equity or reduced assets of over $3 trillion, or some combination of both.
Mr. Hoenig does not, however, speak to the even-larger problem – that is, the fact that the supposed "equity capital levels" are fictions that were allowed to come into play as a direct and proximate consequence of the above "extortion and bribery" regime.
This is specifically true in the case of HELOC loans that are behind underwater defaulting first mortgages.  Again, as I have pointed out repeatedly, recovery value on such a loan is essentially indistinguishable from zero.
Second, we must strengthen our supervision of financial firms by returning to simple, well-established rules, such as maximum leverage and loan-to-value ratios. 
Gee, you mean 28/36 (Front/Back end) for mortgage lending and the maximum leverage (14:1) ratio for large financial firms was a bad idea?  Who worked "tirelessly" for the second?  Oh yeah, that was our former Treasury Secretary Henry Paulson, who then argued "too big to fail" and "tanks in the streets unless you fork over $700 billion" when it all blew up in his face.
Mr. Hoenig also endorsed the ending of OTC credit-default swaps for all standardized contracts (and by the way, you can de-construct nearly all custom contracts into two or more standardized ones!) along with ending the "pass-through" nature of funding for things like hedge funds, along with a ban on proprietary trading.
All in all it's nice to see Thomas Hoenig wake up.  Now let's see if we can get CONgress to stop opening the bribe envelopes, er, ignore the campaign contributions for a sufficient period of time to actually fix this mess, forcing those "big banks" to get that leverage ratio down to where it belongs, along with marking their assets to the market.
(Yes, I'm well-aware that this means we will have fewer big banks as some will need to be "resolved."  So be it.  The essence of Mr. Hoenig's argument is that the smaller, community and regional banks are in fact preferable anyway – simply because competition between more players is to the benefit of the consumer and economy generally over a handful of big, oligopolistic firms.)
Speaker Nancy Pelosi has a good laugh as Majority Leader Steny Hoyer speaks after the House passed health reform in the Capitol on Sunday. AP 
View Enlarged Image
Health Care Reform: The Senate parliamentarian dims GOP hopes on a reconciliation bill that contains even more onerous taxes and even a financial incentive to lay people off. No wonder Speaker Pelosi is laughing.
We'll acknowledge that the signing of ObamaCare into law is a historic event, but we think the Weather Channel broadcasting the signing ceremony was a bit much. On the other hand, stormy political weather and more dark clouds lay ahead.
The cries of "repeal" and "remember in November" are rising, and state attorneys general are taking the feds to court over the unconstitutional mandates and usurpation of rights contained in reform's first incarnation. The bad news is that things are going to get worse before they get better.
On Monday, as House Speaker Nancy Pelosi had a good laugh celebrating her coup d'etat, Senate Parliamentarian Alan Frumin, who gets paid out of Senate Majority Leader Harry Reid's office, issued informal guidance to Republicans that on at least one issue their plans to use the reconciliation process as a last stand had hit a snag.
According to a spokesman for Senate Minority Leader Mitch McConnell, Frumin sent word that he feels that the so-called "Cadillac tax," a proposed tax on high-end health insurance plans from which union members would be exempt, does not have an impact on the Social Security trust fund and therefore does not violate reconciliation rules under the 1974 budget act by changing contributions to the trust fund.
Republicans had hoped Frumin would be some profile in courage, but the Senate parliamentarian is one of the spoils of victory. The courts hold some hope, but in the end the only way to stop this promised fundamental transformation of America will be at the ballot box starting in November.
Meantime, put down your wallet and back away slowly, especially those of you who put people to work. An analysis of the House Reconciliation Act of 2010 (HR 4872) by the Heritage Foundation shows it to be as much of a job-killer (except for those 17,000 new IRS agents) as the Senate bill President Obama signed into law.
HR 4872, Heritage reports, would "force companies to pay a tax penalty if that business employs 50 or more workers as soon as one worker qualifies for, and opts to accept, a health insurance premium subsidy."
That $3,000 penalty is on top of the $2,000-per-worker penalty for all workers beyond the first 30 for such companies not offering a "qualified" health plan or paying 60% of employee health premiums. Such companies would be faced with a $3,000 penalty for hiring a single parent, the very kind of person desperately in need of employment.
Oh I'm sure these same people that screwed up this 'aid' for homeowners will do a great job with healthcare.
Inspector General Slams Obama Foreclosure-Prevention Drive
A government watchdog agency criticized the Obama administration's $50 billion campaign to avert foreclosures by reducing mortgage payments for millions of distressed borrowers.
A report by the inspector general of the federal Troubled Asset Relief Program, or TARP, said results of the loan-modification program so far have been disappointing. The report, released Tuesday evening, also said that the U.S. Treasury has failed to measure results properly for the Home Affordable Modification Program, known as HAMP, and that it may merely delay foreclosures in too many cases.
When President Obama launched HAMP in early 2009, the government said it would help as many as three million to four million homeowners avoid foreclosure. So far, however, about 169,000 households have successfully completed trial periods and been given long-term payment relief. The report quoted a Treasury official as estimating that HAMP will produce 1.5 million to 2 million modifications over the program's planned four-year term. That compares with about eight million households currently behind on their mortgage payments or in the foreclosure process.
Yet the Treasury has said the program is on track to reach the initial goal because more than a million people have been offered trial loan modifications. Measuring the number of offers made is "not particularly meaningful," the report said, and the Treasury should instead focus on assessing HAMP by the number of people who are able to keep their homes long term.
HAMP results have fallen short of expectations partly because the Treasury has had to revise its guidelines to lenders repeatedly, "causing confusion and delay," the report said. For instance, the Treasury initially pushed lenders to put borrowers into trial modifications without first verifying their incomes and other financial information. Many of the borrowers later were found not to be eligible. Now the Treasury is requiring lenders to verify financial information before starting trials.
The report also said HAMP leaves borrowers vulnerable to defaulting again because many of them remain overly indebted even after their home-loan payments are reduced. HAMP is designed to cut payments for the mortgage, property taxes, insurance and homeowners association or condo fees to 31% of pretax income. But many of the eligible households have huge amounts of credit card and other debts. Even after loan modifications, the median ratio of monthly debt payments to pretax income is 60%.
If HAMP "merely delays foreclosures rather than preventing them, the program will be of questionable value," the report said.
Under HAMP, lenders get federal subsidies if they modify loans. That is done by cutting the interest rate to as low as 2%. In addition, lenders sometimes extend the term of the loan to 40 years. If those steps don't reduce the payment enough, lenders are supposed to defer principal payments.
Write to James R. Hagerty at bob.hagerty@wsj.com