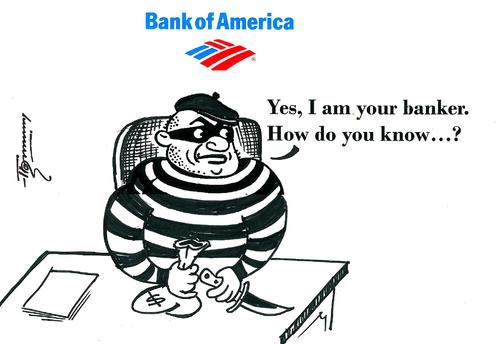 Bank of America's real estate unit posted a $1.15 billion first-quarter loss, narrowing from $2.4 billion a year earlier as the company allowed its reserve for repurchases to dwindle. The provision to cover buyback demands dropped to $282 million from $1 billion a year earlier.
$282 million down from $1 billion eh?
What percentage of the pending buyback demands is $282 million?
Outstanding claims rose 28 percent in the first quarter from $12.6 billion in the last three months of 2011, the Charlotte, North Carolina-based bank told investors yesterday. At the same time, the company set aside less than $300 million to cover repurchases for a third straight quarter, helping the mortgage unit post a narrower first-quarter loss.
But that's not all!
The $16.1 billion in claims doesn't include $3.1 billion in demands from investors who Bank of America says don't have standing to force loan investigations, the firm said. That's an increase of more than 80 percent from the previous quarter.
So the real number is $19.2 billion, and $282 million reserved is 1.47% of the demanded amount.
Really?  Bank of America wants us to all believe that 98.5% of all repurchase demands are baseless?
This is some sort of sick joke, right?  Alleged "regulators" would never allow a firm to get away with something like this, would they?
Now it's probably true that not every repurchase claim pans out.  Some are simply incorrect.  But if you believe that less than 2% of them have a valid legal basis you've got rocks in your head.
By the way BAC's market cap (as of this morning) is $94 billion, so the claims against them are 20% of their entire market cap — hardly "immaterial."