Archive for January 12th, 2013
This is important.  Not only is it important, it's going to be one of those Bills to which no one pays much attention. It'll just quietly get passed if nothing is done. In my professional opinion, having had more than 25 years of experience in this area, I cannot emphasize the damage this will do to debtor's rights. This will allow attorneys to basically take over from debt collection agencies and permit them to do all the harassing and unethical things that the agencies do (which are currently illegal under FDCPA and to which debtors actually have a legitimate protection and defense) and DO IT LEGALLY. IT ESSENTIALLY TAKES AWAY ALL PROTECTIONS DEBTORS NOW HAVE AGAINST UNFAIR PRACTICE AND MAKES IT LEGAL FOR ATTORNEYS TO COMMIT UNFAIR AND UNETHICAL ACTS. It neuters and nullifies FDCPA as it pertains to the action of attorneys.  To read more about FDCPA go here.
This is not unlike what happened with The Bankruptcy Abuse Prevention and Consumer Protection Act of 2005. The name was entirely misleading; it was never intended to protect consumers, nor did it. It provided protections for creditors. It also happens that the majority of the Bankruptcy Reform Act was written BY banks.  H.R.6706 now intends to do this again.  One can only assume that attorneys are playing a big role in pushing this Bill.
Yet another example of special interests pushing agendas to increase their profits.  Cronyism at its best.
H.R.6706 - Bill To Amend FDCPA To Exclude Attorneys From The Definition Of A Debt Collector Introduced In U.S. House
In the week between Christmas and New Year's Day, a bill was introduced in the U.S. House of Representatives that aims to amend the Fair Debt Collection Practices Act (FDCPA) to exclude attorneys from the definition of a debt collector "when taking certain actions."
But due to the timing of the introduction, the bill will not be heard in the current Congress and will need to be re-introduced in the next session, due to begin Thursday.
North Carolina Republican Walter Jones, Jr. filed H.R.6706 — the Fair Debt Collection Practices Technical Correction Act of 2012 – on December 27, 2012. The bill's stated purpose is "to amend the Fair Debt Collection Practices Act to preclude law firms and licensed attorneys from the definition of a debt collector when taking certain actions."
Specifically, the bill would insert an additional exemption to the definition of "debt collector." The new language is as follows:
…The term (debt collector) does not include –

(F) any law firm or licensed attorney–

(i) serving, filing, or conveying formal legal pleadings, discovery requests, or other documents pursuant to the applicable rules of civil procedure; or

(ii) communicating in, or at the direction of, a court of law or in depositions or settlement conferences, in connection with a pending legal action to collect a debt on behalf of a client; and…
The new language is to be added to the section of the FDCPA that already exempts creditors, government employees, and others.
Although the bill cannot be heard by the 112th Congress, Jones handily won re-election in November, allowing him to reintroduce the bill any time after Thursday when the 113th Congress convenes.
hr6706 by
InsideARM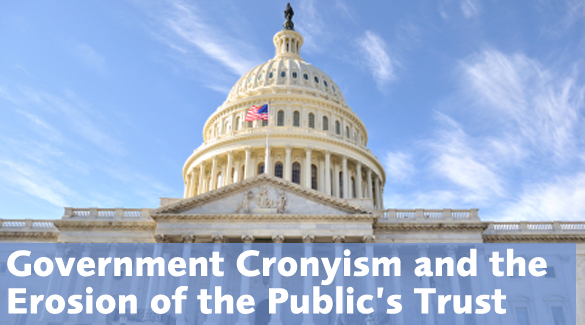 "Failure of Epic Proportions": Treasury Nominee Jack Lew's Pro-Bank, Austerity, Deregulation Legacy
Former bank regulator William Black and Rolling Stone's Matt Taibbi join us to dissect the career of Jack Lew, President Obama's pick to replace Treasury Secretary Timothy Geither. Currently Obama's chief of staff, Lew was an executive at Citigroup from 2006 to 2008 at the time of the financial crisis. He backed financial deregulation efforts while he headed the Office of Management and Budget under President Bill Clinton. During that time, Clinton enacted two key laws to deregulate Wall Street: the Financial Services Modernization Act of 1999 and the Commodity Futures Modernization Act of 2000. Black, a white-collar criminologist and former senior financial regulator, is the author of "The Best Way to Rob a Bank Is to Own One." A contributing editor for Rolling Stone magazine, Taibbi is the author of "Griftopia: A Story of Bankers, Politicians, and the Most Audacious Power Grab in American History."
Matt Taibbi & William Black on Bailout Secrets & How New Foreclosure Deal Spares Banks from Justice
Four years after the massive bailout that rescued Wall Street, we look at the state of the financial sector with Rolling Stone's Matt Taibbi and former financial regulator William Black. In a new article for Rolling Stone, Taibbi argues the government did not just bail out Wall Street, but also lied on the financial sector's behalf, calling unhealthy banks healthy and helping banks cover up how much aid they were getting. The government's approach to the banks came under new scrutiny this week after it reached an $8.5 billion settlement for improprieties in the wrongful foreclosures on millions of American homeowners, including flawed paperwork, robo-signing and wrongly modified loans. The settlement will end an independent review of all foreclosures, meaning the banks could be avoiding billions of dollars in further penalties, in addition to criminal prosecution.
'Secrets and Lies of The Bailout'
The federal rescue of Wall Street didn't fix the economy – it created a permanent bailout state based on a Ponzi-like confidence scheme. And the worst may be yet to come.  Read the story at Rolling Stone.