Archive for the 'Greece' Category
The stock market is not crashing yet, but there are lots of other market crashes happening in the financial world right now.  Just like we saw back in 2008, it is taking stocks a little bit of extra time to catch up with economic reality.  But almost everywhere else you look, there are signs that a financial avalanche has begun.  Bitcoins are crashing, gold and silver are plunging, the price of oil and the overall demand for energy continue to decline, markets all over Europe are collapsing and consumer confidence in the United States just had the biggest miss relative to expectations that has ever been recorded.  In many ways, all of this is extremely reminiscent of 2008.  Other than the Bitcoin collapse, almost everything else that is happening now also happened back then.   So does that mean that a horrible stock market crash is coming as well?  Without a doubt, one is coming at some point.  The only question is whether it will be sooner or later.  Meanwhile, there are a whole lot of other economic crashes that deserve out attention at the moment.
The following are 11 economic crashes that are happening RIGHT NOW…
#1 Bitcoins
As I write this, the price of Bitcoins has fallen more than 70 percentfrom where it was on Wednesday.  This is one of the reasons why I have never recommended Bitcoins to anyone.  Yes, alternative currencies are a good thing, but there are a lot of big problems with Bitcoins.  Why would anyone want to invest in a currency that could lose 70 percent of its purchasing power in just two days?  Why would anyone want to invest in a currency where a single person can arbitrarily decide to suspend trading in that currency at any time?
An article by Mike Adams of Natural News described some of the things that we have learned about Bitcoins this week…
#1) The bitcoin infrastructure cannot handle a selloff. Once the rush for the exits gains momentum, you will not be able to get out. Only those who sell early will be able to exit the market.

#2) The bitcoin infrastructure is subject to the whims of just one person running MTGox who can arbitrarily decide to shut it down whenever he thinks the market needs a "cooling period." This is nearly equivalent to afinancial dictatorship where one person calls the shots.

#3) Every piece of bad news will be "spun" by exchanges like MTGox into good-sounding news. As bitcoin was crashing yesterday by 60% in value in mere hours, MTGox announced it was a "victim of our own success!" So while bitcoin holders watched $1 billion in market valuation evaporate, MTGox called it a success. Gee, then what would you call it when bitcoin loses 99%? A "raging" success?
#2 Gold
The price of gold was down by about 4 percent on Friday.  Gold has now fallen below $1500 an ounce for the first time since July 2011.  Overall, the price of gold has fallen by about 10 percent since the beginning of the year, and it is about 22 percent below the record high set back in September 2011.
Yes, the price of gold is likely being pushed down by the banksters.  And yes, gold is a fantastic investment for the long-term.  But there will be times when the price of gold does fall dramatically just like we saw back in 2008.
#3 Silver
The price of silver fell by about 5 percent on Friday.  If it falls much more it is going to be at a level that presents a historically good buying opportunity.
Just like gold, there will be times when the price of silver swings dramatically.  But the truth is that silver is probably an even better long-term investment than gold is.
#4 Oil
The price of oil declined by about 3 percent on Friday.  Many will consider this a positive thing, but just remember what happened back in 2008.  Back then, the price of oil dropped like a rock.  If the price of oil gets below $80, that could very well be a clear signal that a major economic crisis is about to happen.
#5 Consumer Confidence
As I mentioned above, consumer confidence in the U.S. just had its biggest miss relative to expectations that has ever been recorded.  The following is from an article posted on Zero Hedge on Friday…
Well if this doesn't send the market into all-time record high territory, nothing ever will: seconds ago the UMich Consumer Confidence plummeted from 78.6 to 72.3, on expectations of an unchanged 78.6 print. This was not only a 9 month low in the index, but more importantly the biggest miss to expectations in recorded history!
#6 Retirement Accounts
According to Wells Fargo, the number of Americans taking loans from their 401(k) accounts has risen by 28 percent over the past year…
Through an analysis of participants enrolled in Wells Fargo-administered defined contribution plans, the bank announced today that in the fourth quarter of 2012, there was a 28 percent increase in the number of people taking loans out from their 401(k) and that the average new loan balances increased to $7,126 from those taken out in the fourth quarter of 2011 – a 7% increase from $6,662.

Of the participants who took out loans, the greatest percentage were to people in their 50s (34.2%), followed by those in their 60s (28.9%) and then by those in their 40s (27.3%). The increase among participants in their 50s was nearly double the increase among those under 30. This is based on an analysis of a subset of 1.9 million eligible participants in retirement plans that Wells Fargo administers.

"The increased loan activity particularly among older participants is concerning because those are the years when workers can start to make 'catch-up' contributions and really need to focus on preparing for retirement," said Laurie Nordquist, director of Wells Fargo Retirement.
#7 Casino Spending
Casino spending is declining again.  Many people (including myself) would consider this to be a good thing, but casino spending is also one of the most reliable indicators about the overall health of the economy.  Remember, casino spending crashed during the last financial crisis as well.  That is why it is so alarming that casino spending is now back to levels that we have not seen since the last recession.
#8 Employment In Greece
Over in Europe, things just continue to get worse.  According to numbers that were just released, the unemployment rate in Greece has soared to27.2 percent, which was up from 25.7 percent the previous month.  That means that the unemployment rate in Greece rose by 1.5 percent in just a single month.  That is not just a crash – that is an avalanche of unemployment.
#9 European Financial Stocks
European financial stocks have been hit particularly hard lately.  And for good reason actually – most of the major banks in Europe are essentially insolvent at this point.  This week, European financial stocks fell to seven month lows, and this is probably only just the beginning.
#10 Spanish Bankruptcies
According to Reuters, the number of Spanish companies going bankrupt has risen by 45 percent over the past year…
A record number of Spanish companies went bust in the first quarter of 2013 as companies remained under intense pressure from tight credit conditions and meager demand, a study showed on Monday.

The 2,564 firms filing for insolvency proceedings in first three months of the year was a 10 percent rise from the previous quarter and a 45 percent increase on the same period in 2012, the survey by credit rating agency Axesor said.
#11 Demand For Energy
Just like we saw back in 2008, the overall demand for energy in the United States is falling rapidly.  There are some shocking charts that prove this that were recently posted on Zero Hedge that you can find right here.
Yes, it is good for people to use a bit less energy, but it is also a clear indication that economic activity is really starting to slow down.
But despite everything that you have just read, the Dow and the S&P 500 have been setting new record highs.
And if you listen to the mainstream media, you would think that thisstock market bubble can continue indefinitely.
Fortunately, there are a few voices of reason out there.  For example, just check out what Marc Faber recently told CNBC…
In the near-term, the U.S. stock market is overbought and adding that any more near-term gains portend big trouble for the market, "The Gloom, Boom & Doom Report" publisher Marc Faber told CNBC on Monday.

"If we continue to move up, the probability of a crash becomes higher," Faber predicted in a "Squawk Box" interview, saying it could happen "sometime in the second half of this year."
As I have written about previously, a bubble is always the biggest right before it bursts.  I hope that we still have at least a little bit more time before it happens, but I wouldn't count on it.
The economic fundamentals tell us that the stock market should be plunging, not rising.  At some point the boys over on Wall Street will get the message and the market will catch up to reality very, very rapidly.
But for the moment, the American people are feeling really good.  According to CNN, Americans are now more optimistic than they have been in six years…
As the stock market continues to show record highs, the number of Americans who say things are going well in the country has reached 50% for the first time in more than six years, according to a new national survey.
So what do you think will happen for the rest of the year?
Do you think that the good times will continue to roll, or do you believe that the bubble is about to burst?
Time to 

 again at the idiocy displayed by so-called "technocrats":
European finance ministers eased the terms on emergency aid for Greece, declaring after three years of false starts that Europe has found the formula for nursing the debt-stricken country back to health.

In the latest bid to keep the 17-nation euro intact, the ministers cut the rates on bailout loans, suspended interest payments for a decade, gave Greece more time to repay and engineered a Greek bond buyback. The country was also cleared to receive a 34.4 billion-euro ($44.7 billion) loan installment in December. Greek bonds rose and the euro reached a three-week high on the accord.
See?  All have to do is pull out a hand grenade and threaten to pull the pin!  Even though doing so would blow you to bits along with everyone in the room you'll get whatever you demand as nobody has the balls to call the bluff.
"This has been a very difficult deal," Luxembourg Prime Minister Jean-Claude Juncker told reporters in Brussels after chairing a 13-hour meeting that ended early today. "All initiatives decided upon today will bring Greece's public debt clearly back on a sustainable path."
How do you know Luncker, uh, Juncker, is lying?
That's simple: His lips are moving.
There is no realistic way for Greece to pay what it owes.  This means that the only real solution is for it to default, but that's unacceptable because it means people have to take losses, and a large chunk of those losses would fall in places that can't take losses — like the ECB.
"Official" losses would destroy credibility in the capital base of these institutions, including the ECB.  That in turn could (and probably would) provoke capital flight, which would instantly destroy the ability of the ECB to "manage" interest rates and possibly even impair its ability to clear transactions.
That's the real problem in a nutshell — the ECB and IMF made loans that they should have never made, all under the premise that "the Euro is inviolate."
Such a declaration is functionally identical to declaring that the crazy aunt you have who is drug-addicted and steals anything that isn't nailed down cannot be ejected from your home and is an "inviolate" part of your household, despite the fact that she's draining you to the tune of over $1,000 a month in "stuff" that's being pawned off to feed her habit!
You either cut that crap out or you're (eventually) hosed.
More-ominously the Shanghai stock market broke a key technical level last night, declining into territory last seen in 2009.  While we're not yet at the nadir seen in '08, the Shanghai market is threatening to head there — another ~30% down from here.  There are some rather troubling analogues between China and Japan's Nikkei all-time top, and the premise that China will continue to be in a position to power the debt-financing games that it has over the last decade or so looks to be on increasingly-shaky ground.
But the largest problem today is here in the United States.  There is no realistic outcome given the positions of the Republican and Democrat parties in Washington today.  The simple fact of the matter is that we have gotten to the point where we're spending 30+% more than the government taxes through both parties, and to correct that both parties are going to have to accept that government simply cannot provide services that the people will not fund with current taxes.
That sounds easy, but it isn't for two reasons: The ridiculous monopoly-style ramp-job in medical spending and the penchant for both political parties to lie about economic growth through the deficit spending of the last two decades.
In short $600 billion in deficit spending creates $600 billion in demand that otherwise does not exist in the economy.  So is $1.3 trillion in deficit spending.  The former was about 6% of GDP at the time (Bush's Presidency) and the latter is about 8% of GDP, which are huge numbers.
Cessation of that spending is not just a political problem with the handouts that won't happen, or with the lobbyists that will get told to stuff it, particularly in the health care arena.  It is also a matter of admitting that we've been covering up a terrible economy for more than 10 years through these manipulations and that we must both accept reality and vow to sin no more.
Two words you'll never hear in Washington DC make this very difficult: "I lied."
But a refusal to tell the truth doesn't change anything — it just makes you a serial liar, and arithmetic always eventually asserts itself.  The bad news is that economic damage such as this compounds over time, and as such what was a 10% problem in 2000 turned into a 20% one in 2007 and now is approaching a 40% problem (in terms of government spending reductions) that are required to restore balance.
I'm sure you can figure out from that progression what happens if we don't cut the crap, and soon.
Eventually you run out of other people's money to pledge, and are forced to either pledge your own (and face that you'll never see it again) or tell the person with their hand out to stuff it.
That day may be at hand for Greece:
With creditors led by Germany refusing to put up fresh money or offer debt relief, the finance chiefs were unable to scrape together enough funds from other sources to help alleviate Greece's debt burden, set to hit 190 percent of gross domestic product in 2014.
Yep.  And now the IMF has a problem because its bylaws prohibit lending to nations with "unsustainable" debts, which it defines as 120% of GDP.
Then we must define "debt"; the US violates this in spades if you use the discounted cash flow requirement for entitlements as part of "debt."
Isn't it convenient that despite the claims of many, and beliefs of virtually everyone, the law does not define those forward promises in Medicare and Social Security as debts, and that is a settled matter within the courts as well?
Use your thinking caps folks; while at the present time the market is having a few shots of eggnog and (Wild) Turkey, the hangover is just around the corner.
One comment from the forum comes from our good friend TMD, who says…
A person who earns an average of $50,000 a year for 50 years has contributed $72,000 at today's rates. You can go thru that in a week at the hospital. When you hear people say they paid for Medicare I want to tell them they paid for one hospital stay – the rest is just welfare.
Come join the conversation.
Still no recognition of reality over in Europe….
Cash-strapped Greece on Tuesday raised the money it needs to avoid default when a Treasury bill matures later this week, but investor nerves are unlikely to be calmed as negotiations for the next slice of much-needed aid continue.

The rift among Greece's official lenders over how to pare the country's growing debt pile spilled into the open late Monday, complicating efforts for an agreement that will free up a long-delayed aid payment to the country. The European Central Bank's reluctance to provide additional money to Greek banks poses a risk to the government, which in order to keep afloat has depended on support from local banks to sell its debt.
Repeating lies does not make them truths.
Fiscal deficits are identical in economic form and function to a tax, but that tax falls not only on income ("earnings") but also on saved capital, and as a consequence is extraordinarily destructive to capital formation and thus economic progress.
"Financing" such deficits is identical in form and function to abusing stimulants to evade the requirement to sleep.  It "works" in the short term (that is, it allows you get up and go to work) but it slowly destroys the economic vitality of the nation (as this abuse destroys your health over time) and thus makes it more-difficult to find a sustainable balance and increases the amount of damage you must absorb when you cease the abuse.
The longer the lying goes on the worse the problem is.  Greece and the European Union cannot resolve their problems until they tell the truth.  The media is not doing its job so long as it continues to be a part of the lying.
The United States cannot find a solution so long as we lie about the same thing; there is no simply no solution that comes from continued deficit spending, no matter how we allegedly "finance" it.
Greece is now headed for the wall with the pedal mashed to the floor, and the remainder of Europe is right behind them.  Some time in the new year, by my best estimate, Italy, Spain, France or all three will hit that wall.
And so, incidentially, will we in the United States.

According to the latest economic forecasts from the International Monetary Fund (IMF), released on Tuesday, Greece will miss the five-year debt reduction target that underpins the country's 130 billion euro bailout.

The IMF forecast that Greek public debt will rise to 171 percent of gross domestic product (GDP) this year and 182 percent in 2013.

The IMF has also warned the Eurogroup of finance ministers who met in Luxembourg on Monday that Greece's debt would need restructuring and that it will be almost impossible to reduce the country's debt levels to a target of 120 per cent of economic output by 2020.
But the private holders were already restructured.
The remaining debt is held by the ECB and other institutions — including national banks.
"Restructuring" those bonds will trash their balance sheets, which in turn will force the ECB to either monetize the paper (in which case the cost of living will rise and so will unemployment and deficits) or the ECB will blow up.
The ECB and other officials put this noose around their own necks, and now the hangman is standing on the platform with his hand on the lever.
As personal incomes fall by 25 percent and youth unemployment increases to 55 percent, Doukas told CNBC, Greece faces its biggest hurdles yet and needed to pass reforms requested by the troika lenders (the IMF, ECB and European Commission).

"We are at the bottom of the pile…We need to balance our budget, reform our banking system…there are a lot of reforms that need to be taken…the more we delay, the more things get dragged on."
The more you delay the worse the adjustment is that you have to accept.
This is coming here folks.  To the United States.  The off-balance sheet obligations of the Federal Government are anywhere between $60 and $180 trillion, depending on who's numbers you trust.  This cannot be paid as it is at least four times the size of the entire economy.
We're playing the same game they are.
The entire move in the markets since the spring of 2009 has been false, predicated on lies and frauds.  These frauds, unfortunately, are not just about deferring recognition of reality — each day they continue makes the problem much harder to address as the pile-up in the government's debt numbers and forward obligations grows larger.
Enjoy what you think is a "good" stock market, for that illusion will be seen through soon enough.
PS: Get Out.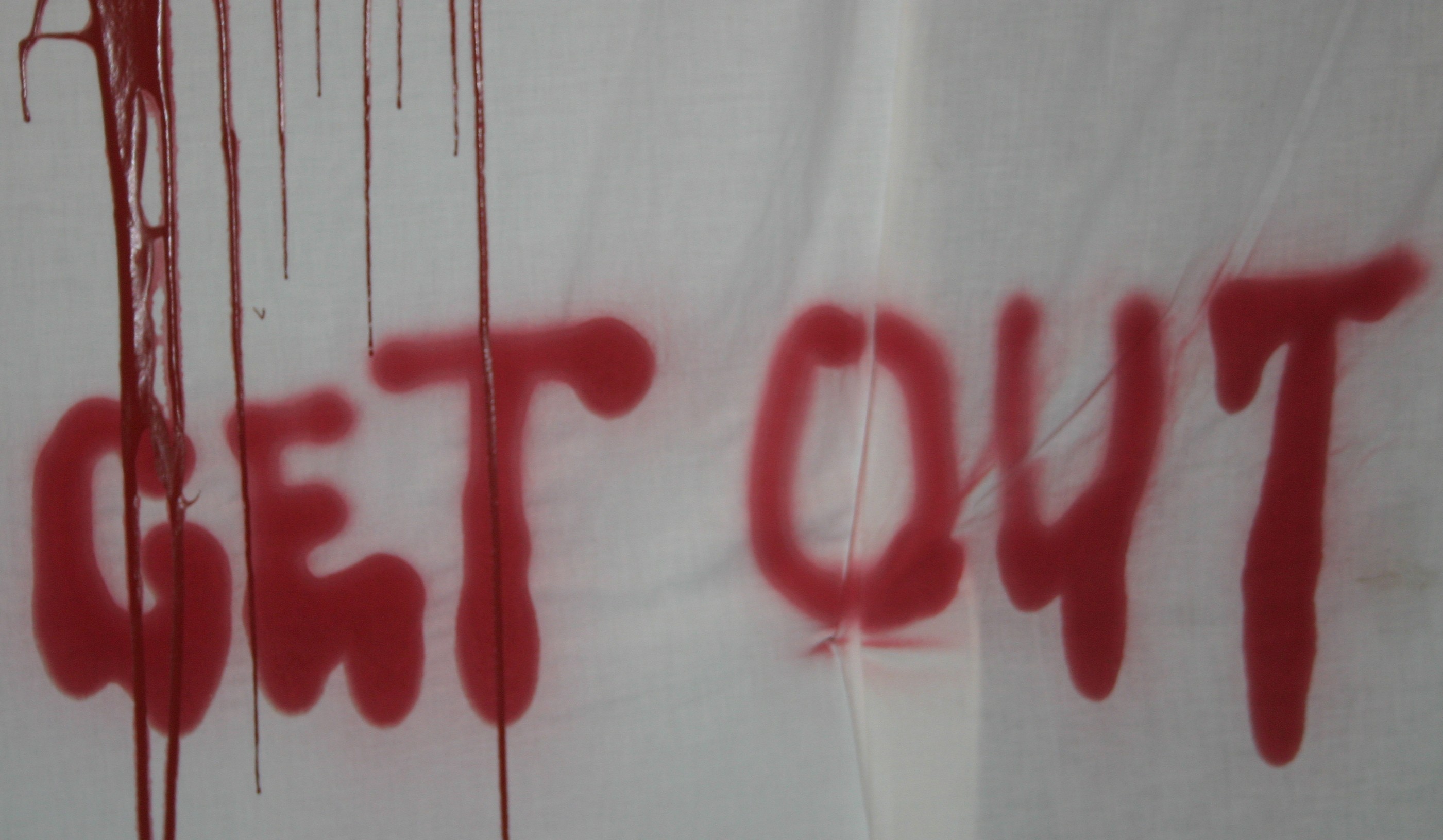 There was a time about a year ago, before the second Greek bailout was formalized and the haircut on its domestic-law private sector bonds (first 50%, ultimately 80%, soon to be 100%) was yet to be documented, when it was in Greece's interest to misrepresent its economy as being worse than it was in reality. Things got so bad that the former head of the Greek Statistics Bureau Elstat, also a former IMF employee, faced life in prison if convicted of doing precisely this.
A year later, the tables have turned, now that Germany is virtually convinced that Europe can pull a Lehman and let Greece leave the Eurozone, and is merely looking for a pretext to sever all ties with the country, whose only benefit for Europe is to be a seller of islands at Blue Aegean water Special prices to assorted Goldman bankers (at least until it renationalizes them back in a few short years). So a year later we are back to a more normal data fudging dynamic, one in which Greece, whose July unemployment soared by one whole percentage point, will do everything in its power to underrepresent its soaring budget deficit.
Case in point, on Friday the Finance Ministry proudly announced its budget deficit for the first eight months was "just" €12.5 billion, versus a target of €15.2 billion, leading some to wonder how it was possible that a country that has suffered terminal economic collapse, and in which the tax collectors have now joined everyone in striking and thus not collecting any tax revenue, could have a better than expected budget deficit. Turns out the answer was quite simple. According to Spiegel, Greece was lying about everything all along, and instead of a €12.5 billion deficit, the real revenue shortfall is nearly double this, or €20 billion, a number which will hardly incentivize anyone in Germany to give Greece the benefit of another delay, let along a third bailout as is now speculated.
To quote Greg House: "Everybody lies"
From Spiegel:
The gap in the Greek national budget is greater than previously expected. According to a preliminary Der Spiegel finding, the troika of European Commission, European Central Bank and International Monetary Fund reported that the government of Prime Minister Antonis Samaras is missing currently around 20 billion euros - nearly twice as much as last admitted. Only if the funding gap is closed, the next EU tranche will be transferred to Athens.
What is well-known is that for all intents and purposes Greece has already stopped trying:
That Greece can bridge the financing gap on its own seems unlikely. The already adopted austerity program has encountered great opposition in the population. In one published study in Athens on Saturday 90 percent of survey respondents declared that the new reform package go almost exclusively to the detriment of the poorer sections of the population. Only 33 percent also believe that the new cuts in the social network can not solve the country's problems would be. Nevertheless, 67 percent of respondents argued that Greece remains in the euro zone.
But at what cost? Already 8000 people in Athens alone have to resort to soup kitchens to find some food in a country in which there are virtually no opportunities left to make a living.
Sure enough, in a world in which no politician has any credibility left, it took Greece a few short hours to issue its canned response to the allegation that it has been making up numbers all along… as usual. Per Dow Jones:
Greece's finance ministry late Sunday refuted a report in a German magazine claiming that Athens must cover a 20 billion euros ($26 billion) budget shortfall–twice previous estimates–in order to satisfy international conditions for emergency aid.
Now we just need two more denials to have no doubt that every number out of that particular economic basked case is a lie. Which we don't now. Don't forget: this is what the Greek Finance Ministry looks like:
And the kicker of course is that as reported on Friday, Europe is now desperate to not rock the boat ahead of the Obama reelection, because as Reuters reported all of Europe wants to give Obama a second term. Which makes sense: in a world of wealth redistribution, it will be only fair that America, which has taken the place of China as the world's growth dynamo, and where fund flows out of Europe have pushed the S&P to a few percentage point shy of all time highs, will repay its reelection debt to Europe for avoiding reality as long as possible, by "sharing" US taxpayer funding, from those who for one reason or another still pay taxes, with its European proletariat cousins and bailout all of Europe's insolvent countries on Uncle Sam's tab yet again, starting just after November 6, 2012.
Because it's only "fair."