Archive for the 'Insider Trading' Category
I've been warning people that all is not well in the world.
This morning I'm standing on the red button.
We are, right here and now, sitting on key support for copper.  If it fails, and given the pattern I believe it will, we're going under $3 and could see an all-on crash in copper prices.
Why is this important?  Because it's a measure of industrial demand — that is, industrial production on a global basis.
Europe is a damned basket case.  That their markets haven't collapsed are testament to the litany of lies promulgated by central bankers and politicians.  But lies only are effective for a while and always eventually lose their luster.
Portugal is out of money.  Spain's pension system is effectively all in Spanish government debt; zero diversity.  Ireland's banking system, along with most of the rest of the continent, is about to roll over again and the idiots over in Europe, just as here, refused to force their banks to take the bogus leverage and swap crap out and shoot it after 2008.  Politics trumped arithmetic — for a while.
But politics never wins over arithmetic in the end; it is a poor substitute for fact.
There will be more intervention — that much is a certainty.  But note that even big companies like P&G are now extending payment for suppliers; the firm now wants 75 days to pay.  What happened to 2% 10, Net 30?  I'll tell you what happened to it – it disappeared in a puff of bogus accounting games and "machined" earnings.  When huge corporations start playing this game the end of the line has arrived.
Buried in that article is a nasty little ditty — major companies are now taking 60-100 days to pay.  That's outrageous.
What's worse is the so-called "earnings surprises and beats."  Never-mentioned is the fact that companies have been buying back stock like crazy over the last few years, often with borrowed money rather than operating earnings.  That is, they're increasing leverage and then so-called "analysts" are screaming about how "cheap" their stock is.  In a word: 

Now we have a problem.  The economy has rolled over in Europe and they are locked in a deep recession fed by Germany and to a lesser extent France — nations desperate to prevent their banks from being exposed as grossly insolvent.  The ECB is going along with this because it has more worthless bonds in the kitty than its capital, which means that it is insolvent too.
The premise that Bernanke and the ECB have run is that low rates and "QE" style games will prompt a "recovery."  Five years+ into this mess that is now known factually to be a blown thesis!
But admitting the truth means accepting that we have in fact been in a grossly ugly recessionary — or even depression — environment for the last five years that has been intentionally and fraudulently covered up by artificially low rates, market distortions and deficit spending enabled by the chief drug pushers themselves.  The political implications of doing that are unacceptable, so it doesn't happen.  Not here, not there.
It's not helped by the fact that "new math" doesn't bother to explain how exponents work in the real world despite the fact that every single 8th grader in the world should instantly recognize that the games being played both can't and aren't working.
China stoked their idiocy with ridiculous building for which there is no demand.  All of that was fueled with cheap credit too, which is even easier to make happen in a communist nation.  But the economic "expansion" that enabled this to happen without the BS ball going up and exploding is now slowing down as the weight of this lending presses its thumb on the scale.  Within the next year or two that bubble should burst with catastrophic consequences.  Never mind the internal and demographic problems.
Japan, for its part, thought it could "QE" its way to prosperity.  The irony is that they have thought this for 20 years and it has failed.  Their "big experiment" will also fail; their problems are structural and attempting to evade the decisions of 20 years previous in turning their banks into zombies — exactly as we're doing here and Europe is doing there – cannot be backed out of the equation.  There is a small element of panic showing up over in Japan already and that's likely to grow.
Add to all of this the quiet repeal of the STOCK act here in America a few days ago.  That's right — while America was watching people get their legs blown off in Boston our Congress made legal once again insider trading by…. Congress.  The "debate" over this change took a literal 10 seconds in the Senate and a whole 14 in the House.  Neither chamber bothered with debate at all; it was passed by unanimous consent in both chambers.
All of those who claim to stand for transparency and proper government, including the man who I publicly supported for Congress in Michigan — Kerry Bentivolio: Go fuck yourselves.  This is exactly the reason that nobody should respect any member of Congress, ever, period.   Unanimous consent means just that – each and every member of Congress stands guilty of not only accepting but explicitly supporting insider trading by Congress.
One final fact: Artificially-low interest rates actually hurt lending.  Why would you lend someone your capital for less than a reasonable return?  There's only way you'd do that — if someone else was backstopping your supposed "lending."  That's what printing credit is all about if you're "too big to fail", but the fact of the matter is that the cost comes out of everyone's pocket and as a result real firms with real prospects for real performance are shortchanged and those who would either be lenders at a market rate of return refuse to engage in the market.
Worse, those with good ideas refuse to hire and build businesses because those people, who actually can perform basic arithmetic and understand exponents, know they will get hammered to pay the bills for those who got uneconomic loans and will not be able to pay.  
In this environment actual economic growth is factually impossible.
"Here it comes."
So now we find out that not only did The Fed "accidentally" leak the minutes a full day early but that the recipient list included banks and lobbying organizations.
I have two questions:
Why are there special people who get emailed copies of these things while the rest of us look them up as PDF's on The Fed's web site?  Regulation FD anyone?  Yeah, I know, The Fed isn't a company but the principle is the same - giving someone special access in front of everyone is wrong.  Period.  It's also supposed to be illegal but it appears that some "exemptions" have shown up.  Those need to go away.  Now.
Why did none of the people who received this transmission early tell anyone about it? An innocent error only remains one when the person who gets the early transmission notifies someone that it happened so the problem can be mitigated.  That didn't occur.
Do I actually expect the SEC to bring charges and the DOJ to indict for insider trading?  Here's my response to that question: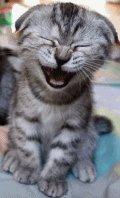 Yeah, right.  That'll happen when Hell freezes over.
But this is just one more example out of hundreds over the last few years of blatant and outrageous behavior — this may have begun as a mistake, but it didn't stay one for more than a few minutes.  Over 100 recipients and none alerted The Fed or SEC to what had happened.
Riiiiiight.
I can't argue with the logic (which is usually the case when it comes to Janet ;-))
When performing due diligence, investors consider capacity, capital, and character.  Investors will develop a subjective opinion of character informed by their own standards and those of the society in which they live.
Oh, the three "Cs"?  I thought that was dead and buried in the 2000s Janet?  You mean it still matters?  

Some hedge fund managers feel they are above appearances, if not the law.  Some investors believe prostitution isn't a big deal, too.  But there's a large cohort of investors that won't go near a hedge fund manager with a reputation for using prostitutes.

What else could go wrong?  If a prostitute is in a hedge fund manager's apartment when he's not home, what is she doing?  Who else is she letting in?  Does she have friends who are good at hacking computers?  What if the hedge fund manager gets caught up in a legal sting?  That could distract him from fund management for a while. Investors have a tough enough job performing due diligence without these potential problems.
Good point.
After all, at least in most parts of the United States prostitution (for both the seller and buyer) is illegal.  So is insider trading, incidentally, along with a whole host of other things.
And we don't know of any hedge funds that have gotten caught doing any of those other things lately, do we?  Oh wait….
See, this is the problem — you can personally disagree with the law barring prostitution.  I can make a very cogent argument that the law is wrong — that it actually causes harm, because it drives the behavior underground, provides fuel for the "pimping" of women (which can and often does amount to slavery rather than consensual contractual behavior) and in addition tends to provide "extra vig" that is then exploited by various criminal elements that are all about violence and coercion instead of contracts for service.
But the fact remains that if you're willing to break one law you might be willing to break other laws — including laws that screw people in a non-sexual way.
Is this a fair evaluation?
You bet it is.
I'm getting rather defensive up here.
The squeeze is starting folks, although you certainly wouldn't know it from the move in the stock market yesterday.  That move was all driven by the financials, with JP Morgan leading when they "broke embargo" with their mid-afternoon announcement that preempted The Fed.
Incidentally, doesn't anyone think that's a bit odd?  Jamie Dimon basically shoving Bernanke down on his knees and unzipping in front of him?  And the banks, incidentally, knew the results before we did, which begs the other question — why are they permitted to trade when market-moving news will be in their possession before the rest of the market has it?
You don't think they were out in the market buying futures and such in the few hours before the press release blitz started, do you?  Why of course they were.  But not only would proving insider trading be difficult the SEC was too busy watching porn to care.
Now, however, the fun begins.  See, the TNX moved up strongly — the 10 year yield.  This in turn will force The Fed to sit on its bond holdings to maturity, lest they take a market loss (and given their thin capitalization that would bankrupt The Fed instantly!), which in turn ties Bernanke's hands to a large degree.
I know many will argue that The Fed can always "print more", but that's not how it works.  This is a negative feedback situation and triggering a run out of the long end of the bond curve isn't so much a problem for The Fed as it is for the Federal Government's financing and deficit numbers.
Take a look at the FVX (5yr Treasury Yield) and you see a materially-more-frightening thing.  Yields have backed up from 0.7% to 0.97%.  Sounds trivial.  It's not — it's a huge move, close to 40% on yield since the end of January!
This matters because the Federal Government's deficit spending in February is what has been driving the "improving" economic numbers, just as it has been for the last three years.  This is a pincer move; while yields have to normalize if and when they start to move in this direction that move will also choke off federal deficit spending capacity.
The Depression featured this sort of attempt at "repression" by The Fed and government and it was unsuccessful.  It looked successful for a while, but eventually the math caught up with them and we slumped back into the morass.  Our "exit" was war; we blew up all of our industrial competitor's output capacity and by doing so rejiggered demand.  That's a rather bleak way of looking at what was "death by all forms" for the common man, but from an economic perspective that's what happened.  But "war as a solution" since that time hasn't "worked" (and in fact can't) since small-ball wars run into the broken-window fallacy; you can't "win" by breaking windows as the economic damage from a war exceeds the benefit.  For war to be a "winning" strategy you have to literally flatten your economic competitors so that even with the economic damage you wind up with a net benefit.
Such a conflict in the modern era has a high risk of turning nuclear and then everyone loses.
In the next few days the market is likely to trade on euphoria from the financial sector, but I don't buy it at all.  Repression destroyed net interest margin in gross earnings terms irrespective of the spread and makes earning a profit much more difficult.  Most of Europe is in recession now and that's a huge market.  The ECB has no room to maneuver and further QE by The Fed will declare that the so-called "recovery" is false.
Bernanke, Obama and Congress have swam into the jaws of the shark and now the trick is to try to get back out before the teeth clamp down on all of us.  The problem is that extrication in one area will produce undesirable moves in another.  If the Federal Government pulls back on deficit spending then the economy softens materially, unemployment goes back up and with a falling labor participation rate tax receipts collapse, adding to the problem.  If The Fed pulls liquidity then interest rates go up, the deficit goes up, Congress finds itself up against the debt ceiling again in short order and a pullback on deficit spending will become inevitable.  If The Fed engages in aggressive acts to try to prevent the yield curve from backing up on them then oil will likely skyrocket, gas prices will go through $5 and we all know what comes next.  Finally, the corner we've painted ourselves into has occurred into a cyclical profit cycle peak.
Finally, the parade of pumpers on CNBC and elsewhere that are all on their knees before Bernanke performing obscene acts of thanks is nauseating — and historically, is almost always wrong.  Anyone remember Mozilo in his gaudy suits and ties on CNBC just before it all went to crap in the mortgage market?  I sure do, and yet a large number of people bought into his BS and wound up broke when Countrywide detonated shortly thereafter.
Meh.  Yeah, the market is up some 11% this year thus far.
It's certainly possible that the can-kicking will continue to work in some form or fashion, but eventually when you're playing with the spinning plates on sticks you put one too many up there and they all come down.  The election season is a prime time for mistakes of this sort as well, as despite the so-called "common logic" that "they'll never let it happen during the election" the fact of the matter is that elections tie hands as the scrutiny level goes up a lot and the temptation to press into excess to try to jigger the election, when you're the Federal Government and close to a quarter of the economy, is just too great to resist.  2008 is just one of many examples — 2000 was another when "happy days were here again" and we all know what happened in 2000, right?
Finally, last night the Shanghai index collapsed in the last bit of trade when China said it was not going to back off on halting property speculation.  The move was huge — about 4% straight down right at the end of the session, and it drew almost no notice in the media here and no reaction came through in our markets either.
This may look like a beautiful dawn but that thing over on the horizon is in fact a rolling wall cloud.
Give me a break.

I've written on this so many times that I can't count it.  The infamous 2007 "August OpEx Surprise" discount rate cut was obviously leaked to the banks in question, as there was a monstrous increase in both call buying and financial stock volume the afternoon before the action.
This is a complete scam folks and always has been.  I've been paying attention to this issue since the 1990s when it was clear that inside information was being used on government data releases.
Can someone find me just one example of a prosecution of a Wall Streeter for inside trading on government data releases?  I can't recall it ever happening.
Reality is that there has always been an issue with government data being "glad-handed" to people ahead of time, and when it comes to thinks like Fed actions and such The Fed often actually polls primary dealers before it acts, either directly or indirectly.
At its core this system is corrupt and there is no real solution available until and unless the concept of "primary dealers" is eradicated.  Why should the nation's largest commercial banks (along with foreign banks!) be given what amounts to not only a monopoly privilege on government borrowing?  Not only do they get a captive "skim" on such issues, but in addition they wind up being part of the information conduit on policy actions and thus have the "privilege" of being able to steal from their customers on a routine basis as well!
and…
Insider trading by Congress; I've been covering this since The Ticker began.  It's legal for them to do what you or I would go to prison for.
And finally… 60 Minutes gets a few quotes and a nice story….
Are you still willing to consent to being governed by this group of people in Washington DC?
Discussion (registration required to post)