Archive for the 'Law Enforcement' Category
Let's see how I do with the list.
Fast And Furious (guns for drug lords, resulting in murder of Americans and Mexicans)
Robosigning (over 100,000 perjured affidavits filed in court cases)
IRS Tea Party and other group and individual abuse in direct violation of the law (politically-based harassment and now apparently-perjured testimony before Congress)
Money Laundering for terrorists and drug lords (by multiple large banks)
Intentional and unlawful destruction of property rights (GM bondholders screwed for political cronies in the UAW)
Intentional and unlawful destruction of your saved wealth (QE, QE2, QE3, QEinfinity, $1 trillion+ deficits, etc; Treasury and Federal Reserve actions)
Benghazi (apparent illegal arming of terrorists, then an attempt to reverse that leading to the attack on our CIA outpost and what appears to beintentional indifference and orders to stand down during the attack that had to come from the White House despite ability to respond; this amounts to conspiracy with the terrorists to kill Chris Stevens and the others who died.)
Swindles by the billions in countless schemes during the 2000s related to securitizations and other hinky deals (where despite black letter legal requirements for actual endorsement and delivery of documents banks simply did not comply and now argue there should be no penalty for not having done so, and that these defects are "mere procedural errors" despite intent to not comply.)  The result is that our land title system no longer has any resemblance of integrity.
Intentional destruction of anything approaching a "free market" for health care going back 30+ years and now compounded through active conspiracy by Obama and all of the political parties to grant, protect and enforce through government monopolies and cost-shifting resulting in cost escalations of 500-1,000% or even more against market prices and now, with Obamacare, abuse of the IRS tax power to force another 100% or more increase in those expenses down your throat for the express purpose of enrichment of those in the medical industry.
I'm sure I've missed a bunch, but this is a good start.
What do all these (and more) have in common?
Your refusal, as Americans, to stand and demand that The Rule of Law be restored and honored and that those who refuse to do so be impeached (if in government) and stand trial for their abuses.
I keep hearing people ask when I, or someone else, will "lead" on this issue.
Why do you ask where the leader is?
Do you want a Hitler?  You're going to get one if you keep that shit up.
We the people do not need "leaders" to resolve this.
We all need to personally grow a pair of balls to replace that vacuum between our legs (or nestled in our pelvis where our ovaries are supposed to be.)
We need to get off our fat asses and stop demanding that someone else take care of what is our job as citizens of this nation.
You do not have the right to health care.
You do not have the right to a job.
You do not have the right to go to college.
You do not have the right to a house.
You do not have the right to food.
You do have the right to effort to generate some form of economic activity by your own hand and mind for yourself and those who you have as dependents through your own actions, such as your children (who exist because of your actions – your exercise of the power to create life.)  You may then expend the fruits of that economic activity as you see fit because such is your property; you earned it through an honest exchange with another.
You do have the right to life, liberty and the pursuit (but not guarantee of attainment) of happiness.  This means that all of the above — every single one of those abuses that have been served upon you — are unlawful.
But those three rights only exist so long as you will stand and defend them.  A person is a victim only until he or she gives consent.  
Put a different way: The only difference between sex and rape is consent. 
As soon as you consent to the frauds and abuses heaped upon you they cease to be frauds and abuses and become part of a sick sado-masochistic ritual you have willingly taken upon yourself.
They remain so until you stand and demand that it stop, backing that demand with whatever defensive force is necessary to stop what has now become rape rather than sex.
It is for that reason that I am an absolutist on where the Second Amendment's boundaries lie.  It is impossible as a matter of logic for me or anyone else to depend on someone else to stop a criminal who intends to take my life or that of those in my care, irrespective of how we would otherwise design such a social system.  By definition the first person able and often the only person able to stop such an assault is the victim that the perpetrator intends to assault or kill.  It matters not whether the assailant is an individual thug, a pair of thugs, an organized gang or a government agency.
The bottom line is the same; your right to life only exists so long as you are willing and able to defend it.
The same bottom line exists for liberty and the offense against it that is delineated in most of the above list; you have such a right only so long as you are willing to defend it.  The minute you cede that right you have consented to what you are experiencing and you lose the right to bitch about it until and unless you stand and take back that which God gave you.
This is basic logic and as soon as you cede basic logic you inevitably lose every other point of argument.  In this case when you lose those arguments you risk losing your life and/or liberty; you are literally risking death or enslavement.
Since 2007 I have written on these matters in the economic realm and laid forth arithmetic proving that what has been done is not an accident but rather is a swindle.  It is not a new swindle either; it is in fact one of the oldest in the history books, rivaling only prostitution in age.  Arithmetic is not subject to debate; you can choose to overlook it but you cannot change it.
Those of you who seek leaders are fools; each of you should lead for yourself and confine that leadership to yourself and your life along with those dependent upon you through acts of your own free choice, enjoying or suffering the consequences of those choices.
Your right to lead in that regard ends as soon as you demand that someone else pay for whatever it is that you want to acquire or suffer as a consequence of your actions and inactions, whether it be food, shelter, education, health care or anything else.
The first principle behind The Declaration is that we are a nation governed by laws, not men, with each such law that is valid and enforceable being able to be tied back all the way to The Declaration through The Constitution.
The Declaration sets forth the reason why although rights are absolute societies organize governments — it is for the purpose of providing a framework of laws to enforce those rights and punish violators.  Absent that you have only the law of the jungle, where the individual with the biggest teeth, claws and body mass wins while everything else is food.
That is what you have in the absence of the rule of law, and that is what we have collectively and individually allowed to occur in this country.  All of the above has occurred because we have regressed to The Law of the Jungle from The Rule of Law.
We either stop it or we will be consumed by it.
What happens when you sit back silently and allow criminal behavior to go unpunished?
Tea Party leaders refused to accept an apology from the IRS Friday in which the agency acknowledged that it inappropriately flagged conservative groups for additional review during the 2012 election to see if they were violating their tax-exempt status.

Jenny Beth Martin, national coordinator for Tea Party Patriots, said she wants to see resignations over what she called the "disturbing, illegal and outrageous abuse of government power."
Resignations?
How about some fucking indictments?
"The House will investigate", says Cantor.  Sure it will.  Like it has investigated Benghazi?  Even after acknowledging that the narrative given the people was an utter fiction we're still pussyfooting around that issue and the dead Americans it produced.
Further, the IRS originally lied in that it claimed there was no such targeting. Just like the FBI lied when they said they had no contact with the Boston Bombers, and it was only when their families disclosed to the media irrefutable evidence that the FBI was bullshitting did they come clean.
Rep. Darrell Issa, R-Calif., said "the fact that Americans were targeted by the IRS because of their political beliefs is unconscionable."
No Darrell, it's unconstitutional and thus unlawful.
Just like bilking people with hinky deals on mortgage bonds is illegal — that's criminal fraud.
It is also unlawful to back-date deposits so as to make a bank look more sound than it is.  People lost real money because of that scam and the agency involved, the OTS, had people who did it previously during the S&L crisis.  Not only were they not prosecuted that time they weren't prosecuted this time either.
Unlawful bill collection tactics are, as the name implies, illegal.
So is filing knowingly perjured documents in courtrooms to take people's houses, which happened over 100,000 admitted times.
So is money laundering in the hundreds of millions of dollars for drug gangs by American banks.
So is knowingly allowing the delivery of thousands of guns to drug runners who intend to, and do, deliver them across the border into Mexico for the purpose of murdering people.
Instead of prosecuting any of this you Darrell, along with Boehner and the rest of you clowns allow The Fed and Treasury to reward the banksters who did this, screwing the American public blind, letting them get shot with guns provided by the government and paid for with laundered money run by the very same banksters — and exactly none of the people responsible for any of this crap have gone to jail.
WHERE ARE THE DAMNED INDICTMENTS ALONG WITH BILLS OF CONTEMPT AND IMPEACHMENT?
So now we find out that not only did The Fed "accidentally" leak the minutes a full day early but that the recipient list included banks and lobbying organizations.
I have two questions:
Why are there special people who get emailed copies of these things while the rest of us look them up as PDF's on The Fed's web site?  Regulation FD anyone?  Yeah, I know, The Fed isn't a company but the principle is the same - giving someone special access in front of everyone is wrong.  Period.  It's also supposed to be illegal but it appears that some "exemptions" have shown up.  Those need to go away.  Now.
Why did none of the people who received this transmission early tell anyone about it? An innocent error only remains one when the person who gets the early transmission notifies someone that it happened so the problem can be mitigated.  That didn't occur.
Do I actually expect the SEC to bring charges and the DOJ to indict for insider trading?  Here's my response to that question: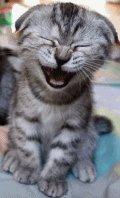 Yeah, right.  That'll happen when Hell freezes over.
But this is just one more example out of hundreds over the last few years of blatant and outrageous behavior — this may have begun as a mistake, but it didn't stay one for more than a few minutes.  Over 100 recipients and none alerted The Fed or SEC to what had happened.
Riiiiiight.
Icelandic banker Sigurdur "Siggi" Einarsson, who ran Kaupthing bank from offices in Mayfair until its collapse five years ago, is among nine former senior staff who have been variously charged in Reykjavik with orchestrating five large-scale market manipulation conspiracies.

Further details, to be released by the courts later this week, are expected to allege a conspiracy by Kaupthing executive chairman Einarsson and other bosses at Iceland's largest bank, claiming they secretly used the bank's funds to indirectly buy Kaupthing shares in the hope of propping up its share price.
Gee, and this comes after the UK "significant fraud" office couldn't find a violation of the law.
Yeah.
Now about those banksters here in the United States… oh wait, we've been told they're "too big to jail", right?
Go Iceland!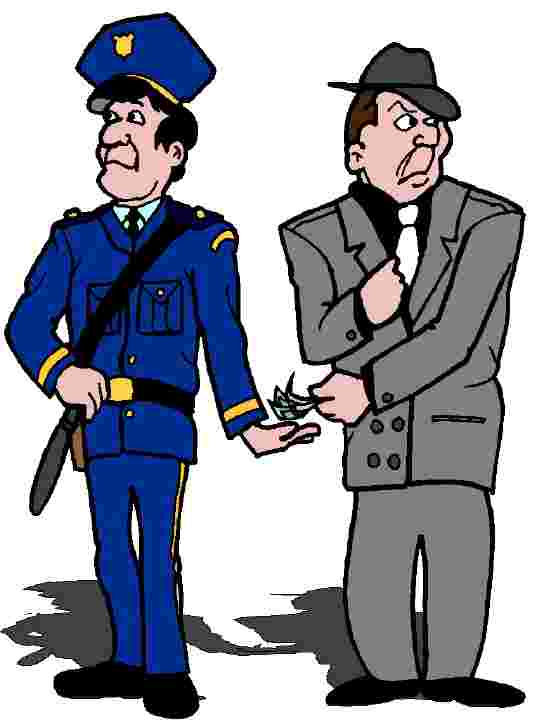 Failing to Prosecute White Collar Crime Guarantees a Weak and Unstable Economy … and Future Financial Crashes
The Departments of Justice and Treasury are pretending that criminally prosecuting criminal banksters will destabilize the economy.
The exact opposite is true.
Failing to prosecute criminal fraud has been destabilizing the economy since at least 2007 … and will cause huge crashes in the future.
After all, the main driver of economic growth is a strong rule of law.
Nobel prize winning economist Joseph Stiglitz says that we have to prosecute fraud or else the economy won't recover:
The legal system is supposed to be the codification of our norms and beliefs, things that we need to make our system work. If the legal system is seen as exploitative, then confidence in our whole system starts eroding. And that's really the problem that's going on.

***

I think we ought to go do what we did in the S&L [crisis] and actually put many of these guys in prison. Absolutely. These are not just white-collar crimes or little accidents. There were victims. That's the point. There were victims all over the world.

***

Economists focus on the whole notion of incentives. People have an incentive sometimes to behave badly, because they can make more money if they can cheat. If our economic system is going to work then we have to make sure that what they gain when they cheat is offset by a system of penalties.
Nobel prize winning economist George Akerlof has demonstrated that failure to punish white collar criminals – and instead bailing them out- creates incentives for more economic crimes and further destruction of the economy in the future.
Indeed, professor of law and economics (and chief S&L prosecutor) William Black notes that we've known of this dynamic for "hundreds of years". And see this, this, this and this.
(Review of the data on accounting fraud confirms that fraud goes up as criminal prosecutions go down.)
The Director of the Securities and Exchange Commission's enforcement division told Congress:
Recovery from the fallout of the financial crisis requires important efforts on various fronts, and vigorous enforcement is an essential component, as aggressive and even-handed enforcement will meet the public's fair expectation that those whose violations of the law caused severe loss and hardship will be held accountable. And vigorous law enforcement efforts will help vindicate the principles that are fundamental to the fair and proper functioning of our markets: that no one should have an unjust advantage in our markets; that investors have a right to disclosure that complies with the federal securities laws; and that there is a level playing field for all investors.
Paul Zak (Professor of Economics and Department Chair, as well as the founding Director of the Center for Neuroeconomics Studies at Claremont Graduate University, Professor of Neurology at Loma Linda University Medical Center, and a senior researcher at UCLA) and Stephen Knack (a Lead Economist in the World Bank's Research Department and Public Sector Governance Department) wrote a paper called Trust and Growth, showing that enforcing the rule of law – i.e. prosecuting white collar fraud – is necessary for a healthy economy.
One of the leading business schools in America – the Wharton School of Business – published an essay by a psychologist on the causes and solutions to the economic crisis. Wharton points out that restoring trust is the key to recovery, and that trust cannot be restored until wrongdoers are held accountable:
According to David M. Sachs, a training and supervision analyst at the Psychoanalytic Center of Philadelphia, the crisis today is not one of confidence, but one of trust. "Abusive financial practices were unchecked by personal moral controls that prohibit individual criminal behavior, as in the case of [Bernard] Madoff, and by complex financial manipulations, as in the case of AIG." The public, expecting to be protected from such abuse, has suffered a trauma of loss similar to that after 9/11. "Normal expectations of what is safe and dependable were abruptly shattered," Sachs noted. "As is typical of post-traumatic states, planning for the future could not be based on old assumptions about what is safe and what is dangerous. A radical reversal of how to be gratified occurred."

People now feel more gratified saving money than spending it, Sachs suggested. They have trouble trusting promises from the government because they feel the government has let them down.

He framed his argument with a fictional patient named Betty Q. Public, a librarian with two teenage children and a husband, John, who had recently lost his job. "She felt betrayed because she and her husband had invested conservatively and were double-crossed by dishonest, greedy businessmen, and now she distrusted the government that had failed to protect them from corporate dishonesty. Not only that, but she had little trust in things turning around soon enough to enable her and her husband to accomplish their previous goals.

"By no means a sophisticated economist, she knew … that some people had become fantastically wealthy by misusing other people's money — hers included," Sachs said. "In short, John and Betty had done everything right and were being punished, while the dishonest people were going unpunished."

Helping an individual recover from a traumatic experience provides a useful analogy for understanding how to help the economy recover from its own traumatic experience, Sachs pointed out. The public will need to "hold the perpetrators of the economic disaster responsible and take what actions they can to prevent them from harming the economy again." In addition, the public will have to see proof that government and business leaders can behave responsibly before they will trust them again, he argued.
Note that Sachs urges "hold[ing] the perpetrators of the economic disaster responsible." In other words, just "looking forward" and promising to do things differently isn't enough.
Robert Shiller – one of the top housing experts in the United States – says that the mortgage fraud is a lot like the fraud which occurred during the Great Depression. As Fortune notes:
Shiller said the danger of foreclosuregate — the scandal in which it has come to light that the biggest banks have routinely mishandled homeownership documents, putting the legality of foreclosures and related sales in doubt — is a replay of the 1930s, when Americans lost faith that institutions such as business and government were dealing fairly.
Indeed, it is beyond dispute that bank fraud was one of the main causes of the Great Depression.
Economist James K. Galbraith wrote in the introduction to his father, John Kenneth Galbraith's, definitive study of the Great Depression, The Great Crash, 1929:
The main relevance of The Great Crash, 1929 to the great crisis of 2008 is surely here. In both cases, the government knew what it should do. Both times, it declined to do it. In the summer of 1929 a few stern words from on high, a rise in the discount rate, a tough investigation into the pyramid schemes of the day, and the house of cards on Wall Street would have tumbled before its fall destroyed the whole economy.

In 2004, the FBI warned publicly of "an epidemic of mortgage fraud." But the government did nothing, and less than nothing, delivering instead low interest rates, deregulation and clear signals that laws would not be enforced. The signals were not subtle: on one occasion the director of the Office of Thrift Supervision came to a conference with copies of the Federal Register and a chainsaw. There followed every manner of scheme to fleece the unsuspecting ….

This was fraud, perpetrated in the first instance by the government on the population, and by the rich on the poor.

***

The government that permits this to happen is complicit in a vast crime.
Galbraith also says:
There will have to be full-scale investigation and cleaning up of the residue of that, before you can have, I think, a return of confidence in the financial sector. And that's a process which needs to get underway.
Galbraith recently said that "at the root of the crisis we find the largest financial swindle in world history", where "counterfeit" mortgages were "laundered" by the banks.
As he has repeatedly noted, the economy will not recover until the perpetrators of the frauds which caused our current economic crisis are held accountable, so that trust can be restored. See this, this andthis.
No wonder Galbraith has said economists should move into the background, and "criminologists to the forefront."
The bottom line is that the government has it exactly backwards.   By failing to prosecute criminal fraud, the government  is destabilizing the economy … and ensuring future crashes.
Postscript:  Unfortunately, the government made it official policy not to prosecute fraud, even thoughcriminal fraud is the main business model adopted by the giant banks.
Indeed, the government has done everything it can to cover up fraud, and has been actively encouraging criminal fraud and attacking those trying to blow the whistle.
Are we on the verge of societal collapse?  Many of the greatest empires throughout world history were not conquered by outside forces.  Rather, they crumbled inwardly as extreme social decay set in.  There have been many that have compared the last days of the Roman Empire to what America is going through right now.  In the decades following World War II, the United States was the most powerful and the most prosperous nation on the entire planet, but now things are rapidly changing.  There are literally thousands of signs that our society is collapsing all around us.  All you have to do to see this is turn on a television or pick up a newspaper.  I spend a lot of time discussing our nightmarish economic and political headaches in this column, but the truth is that our problems go much deeper than that.  Even if a major miracle happened and we got the "right person" into the White House, the Federal Reserve was shut down, our 16 trillion dollar national debt was paid off, our trade deficit went to zero, a solution was found for the quadrillion dollar derivatives bubble and the "too big to fail" banks were broken up, we would still be facing a national crisis of unprecedented magnitude.  The cold, hard reality of the matter is that America has become an absolute cesspool of filth and corruption, and the thin veneer of civilization that we all take for granted is rapidly disappearing.  Until we get our hearts right, there is not much hope for the future of this once great nation.
So are these the last days of America?  The following are 25 signs of extreme social decay….
#1 We have come to accept that it is "normal" that security goons should be allowed to touch the private parts of our women and our children in the name of "national security".  Just check out the ordeal that conservative radio host and Breitbart editor Dana Loesch suffered through recently at the hands of the TSA…
They performed the regular pat-down and then the agent informed me that she would be using the front of her hands to "sweep" my groin. She pressed and swept across my crotch three times horizontally and three times vertically. In any other circumstance this would be sexual assault.

The agents themselves were friendly and smiled, yet I was still denied a public screening and no witness of my own present for the screening itself (a second agent was in the room at the time). I had no reason to be angry with the agents themselves, yet I was angry, and still am, at the regulations which require them to routinely violate men, women, and children in the name of a false sense of security.
#2 Police up in New Jersey say that a man kept his girlfriend padlocked in a bedroom for most of the last 10 years.
#3 It is hard to imagine some of the sick things that people do behind closed doors.  Down in Florida, one former medical examiner was apparently collecting human body parts…
In what could be described as an episode of "Auction Hunters" turned reality horror show, authorities in Pensacola are investigating after finding human brains, hearts and lungs in a storage unit they say belonged to a former medical examiner.

Someone bought the storage unit at an auction last week and noticed a foul smell as they were sifting through furniture and boxes.

Officials at the medical examiner's office in Pensacola say the remains of more than 100 people were found crudely stored in Tupperware containers, garbage bags and drink cups.
#4 A former fifth grade teacher down in Atlanta has admitted that she helped her students cheat because they were "dumb as hell".
#5 Many debt collectors are willing to say absolutely despicable things in order to collect debts.  One debt collector recently told a disabled military veteran that if he would have "served our country better" he would not be disabled and that he "should have died"…
"If you would have served our country better you would not be a disabled veteran living off Social Security while the rest of us honest Americans work our asses off," one of the agency's debt collectors allegedly told the vet. "Too bad, you should have died."

Michael Collier was declared 100 per cent disabled after suffering permanent spine and head injuries while in the Army. As a result, both Collier and his wife receive disability payments from the federal Social Security Administration, which are exempt from seizure by debt collectors.
#6 In many areas of the country, street drugs have become so powerful that they are pushing users completely over the edge.  Of course there is never any excuse for murdering children, but would any rational person do this kind of thing without being high on drugs?…
A Camden, N.J. man was charged with murder for allegedly slashing the throat of a 6-year-old Camden boy. Police say he told investigators he was smoking a combination of marijuana and PCP, known as "Wet" just before the killing.

Osvaldo "Popeye" Rivera, 31, was arrested Sunday afternoon and charged with murder and attempted murder.

Police say Rivera was trying to sexually assault the boy's 12-year-sister and the little boy tried to come to her defense. Investigators say Rivera slashed the throats of both children.
#7 A school bus driver in Wisconsin recently told a 12-year-old boy that "maybe your mother should have chosen abortion for you" because he didn't like the Romney campaign sign standing in his front yard.
#8 We are continuing to see a rash of "zombie attacks" all over the nation.  The following is one recent example from Pennsylvania….
A Doylestown man, who was naked and bleeding profusely, gnawed on woman's head all while "screaming like an animal" during a wild neighborhood rampage, state police said.
#9 A beekeeper over in North Carolina says that someone recently stole 20,000 beesfrom his property.
#10 Evidence of social decay extends to the highest levels of the federal government.  Just check out what some highly paid federal workers have been doing when they were supposed to be working…
In 2006, the deputy press secretary for the Department of Homeland Security was arrested for trying to seduce online someone he thought was a teenage girl. Four years later, the Securities and Exchange Commission found that 17 of 31 employees caught accessing porn at work since 2008 — one for up to eight hours a day — were senior staff.

In 2010, the Boston Globe reported that senior Pentagon staff were downloading child porn. Instead of generating a media storm, the story died. Senior staff were watching the sexual torture of small children on Pentagon computers, and Americans were not outraged?
#11 In a shocking murder trial in southern California, prosecutors have played a tape of a former chef admitting to police that he slow cooked the body of his wife for four days.
#12 The United States has the highest incarceration rate in the entire world, and many of our prisons are absolute hellholes.  The following is what a former inmate named Daniel Miller recently told Business Insider about what really goes on inside our prisons…
"When they found out the black homosexual had approached me talking that homosexual stuff, I was told 'Look you have to stab him or pipe him down,'" Miller recently told Business Insider about his first experiences during two decades spent in and out of prison, most recently for robbery.

"The guys were there just to make sure I actually split this guy's head open."

Those "guys" were the Aryan Brotherhood, one of the most famous and feared jailhouse gangs.

Miller, now 38, joined up when he first entered the correctional system in Kansas as a teen. He bounced around a number of different facilities before being released on Sept. 19 this year.

"At 16 years old, I wanted to be accepted in prison," he said. "I would fight everybody."

He grew so cold and so good at fighting he became the one ordering attacks on fellow inmates — something that still haunts him.
#13 A 7-year-old boy was part of a gang of youths that recently invaded the home of a 51-year-old woman and beat the living daylights out of her.
#14 What in the world has gotten into our kids?  Many of them have literally turned into little monsters.  Just check out what two little boys recently did to a church in Virginia…
Two little boys caused thousands of dollars worth of damage to a Loudon County church, according to officials.

The vandals used the children's toys and art supplies to damage the sanctuary, fellowship hall, and Sunday school rooms. They also smeared food for needy families and their own feces and urine on walls and floors.

According to Loudon County Sheriff Tim Guider, all that damage was done by two boys, aged 6 and 7.
#15 A former high school English teacher has been accused of having sex with five different male students.  The most disturbing part is that she is a mother of three children and her husband is serving this country in the U.S. Army.
#16 You might want to think twice before becoming a pizza delivery worker.  Just check out what happened over in Dallas recently…
Two Dallas teens called in a pizza order to lure a delivery worker to a Grand Prairie house, then beat the woman in the head with a pistol and sexually assaulted her on the porch, according to Grand Prairie police reports released Wednesday.

Bleeding and wearing just a bra, the 30-year-old woman drove herself back to a Grand Prairie Pizza Hut, the reports stated.

The 17-year-olds accused in the July 24 robbery and sexual assault were in custody Wednesday at the Lew Sterrett Justice Center in Dallas in what Grand Prairie police are calling one of the city's "most heinous offenses" in recent memory.
#17 According to shocking new research by the Centers for Disease Control and Prevention, approximately two-thirds of all Americans in the 15 to 24 year old age bracket have engaged in oral sex.
#18 Last year it was reported that 86 teen girls at one high school in Memphis, Tennessee were either pregnant or had recently given birth.
#19 Sex trafficking has become a raging epidemic in America.  It is estimated that there are now approximately a million prostitutes in the United States.  Most of them are being trafficked by male "pimps".
#20 As our social decay gets even deeper, it is going to become more important than ever to secure our homes.  Just check out what happened over in Kansas City, Missouri recently…
An elderly couple is recovering Tuesday after they were brutally beaten inside their south Kansas City home.

The woman was also raped, according to a police report.

Tony L. Putman, 18, of Kansas City was charged with six felonies Tuesday afternoon. The charges include one count of rape and two counts of robbery.

The couple's ordeal began about 1:30 p.m. Monday when a man broke into their home near 73rd Street and Campbell Avenue. Entry was gained through a basement window, which was broken.
#21 It is becoming easy to understand why so many Americans are arming themselves these days.  Even Brad Pitt says that he "doesn't feel safe" without a gun.
#22 Racial hatred is rising to distressing new heights in this country.  Here is one recent example…
A Michigan State University student is recovering after he was beaten up and had his mouth stapled shut during what investigators are categorizing as a brutal hate crime.

Zachary Tennen, a 19-year-old sophomore in MSU's journalism program, said he was at a house party on the 500 block of Spartan Avenue early Sunday morning when two men approached him and asked if he was Jewish. When he responded "Yes," the two men raised their arms into a Nazi salute and said "Heil Hitler" before knocking him unconscious, according to Tennen's mother, Tina.

About 20 people reportedly watched as the men proceeded to staple Zachary Tennen's mouth shut at the lips and gums. His jaw was broken in two places during the attack.
#23 Overall, more than 50 million abortions have been performed in the United States since Roe vs. Wade was decided back in 1973.  At this point, the number of babies killed by abortion in America every year is almost as high as the total number of military deaths in all of U.S. history.
#24 Respect for parents has declined to shockingly low levels in America.  Just check out what one son down in Florida recently did to his own mother…
A Florida man yesterday rubbed dog feces in his mother's face during an argument in the home they share, police report.

Cops arrested William Jenkins, 22, on a felony domestic battery charge for pushing his mother, 53, to the floor during the dispute, according to a Palmetto Police Department report.

When questioned by cops, Jenkins denied pushing his mother, but admitted that he "did rub dog defecation on her face because she yelled at him," investigators noted.
#25 A 21-year-old Utah man is being accused of stabbing his grandmother 111 times and then removing some of her organs.  But news like this hardly makes headlines anymore because crimes such as this one have become so common.
Sadly, a list like this one could go on indefinitely.  More examples of extreme social decay pop up in the news almost hourly.
But we don't like to admit that we have problems.  Our politicians continue to proclaim how we are "the greatest nation on earth" and that the rest of the world should follow our example.
Rarely do you ever hear politicians talk about how we are the most obese nation on the planet, about how we have the highest divorce rate on the planet or about how we have the highest teen pregnancy rate on the planet.
Until we are willing to admit just how bad things have gotten, we will never be willing to accept the solutions that are necessary to start fixing things.
Many Americans are pinning their hopes on the upcoming election, but instead of making things better I am concerned that this election may trigger a lot of the anger that is boiling just under the surface in this country.
If we continue down the path that we are currently on, the social decay that we are now experiencing is going to accelerate.
The fundamental level of trust that any society needs in order to operate efficiently is breaking down, and more Americans than ever are living in fear.  You can see it in their eyes.
Our politicians can pile on millions more laws, rules and regulations and they can put a police officer on every corner, but that isn't going to make Americans trust one another.  Once confidence in our societal institutions and our faith in one another is gone, it is going to be incredibly difficult to ever rebuild it.
Yes, we really are on the verge of societal collapse. What we are experiencing right now is just the leading edge of the coming crisis.
Things are going to get a whole lot worse from here.