Archive for the 'Lawlessness' Category
So now we find out that not only did The Fed "accidentally" leak the minutes a full day early but that the recipient list included banks and lobbying organizations.
I have two questions:
Why are there special people who get emailed copies of these things while the rest of us look them up as PDF's on The Fed's web site?  Regulation FD anyone?  Yeah, I know, The Fed isn't a company but the principle is the same - giving someone special access in front of everyone is wrong.  Period.  It's also supposed to be illegal but it appears that some "exemptions" have shown up.  Those need to go away.  Now.
Why did none of the people who received this transmission early tell anyone about it? An innocent error only remains one when the person who gets the early transmission notifies someone that it happened so the problem can be mitigated.  That didn't occur.
Do I actually expect the SEC to bring charges and the DOJ to indict for insider trading?  Here's my response to that question: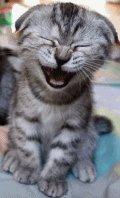 Yeah, right.  That'll happen when Hell freezes over.
But this is just one more example out of hundreds over the last few years of blatant and outrageous behavior — this may have begun as a mistake, but it didn't stay one for more than a few minutes.  Over 100 recipients and none alerted The Fed or SEC to what had happened.
Riiiiiight.
In a just world when someone swindles you they go to prison.  If the swindle is extreme and the loss similarly extreme, they should get the death penalty — after a proper and fair trial, of course.
But we do not live in a just world.  We live in a world where plunder is the order of the day.  The recent Cyprus bank confiscation is both right and wrong.
It's right in that it's the correct way to resolve a bank, provided the capital structure is honored and both shareholders and bondholders are wiped out — entirely — before depositors are hit.
But it's wrong in that the government, including Brussels and the ECB, provided assurances that these institutions were financially sound and it turns out they lied.
Now the fruit of this poison tree is upon us.  Small businesses, which simply cannot operate without being over insured deposit limits in most cases at least some of the time, have been destroyed.  There are now reports from real companies coming in that 85% of these firms'working capital has been effectively seized. The correct word for this is theft.
This has and will force an immediate shutdown of these businesses and the loss of every single job associated with them.
I have no quarrel with someone losing an imprudently-made investment.  That happens all the time, and I lose money all the time when I make bad investments.  But this is not a matter of a bad investment.  It is a function of outright fraud committed by government agencies and false claims that they have repeatedly made, upon which these firms relied, and now they have been destroyed as a consequence.
You cannot at the same time have the government telling you that the banks are safe and sound and at the same time preparing to, or actually, seizing your funds.  That is felony grand theft and fraud — period.
That is not confined to Cyprus.  Now Canada intends to put the same system in place.  Buried on page 144 and 145 of their latest budget document is the following ditty:
The Government proposes to implement a ―bail-in regime for systemically important banks. This regime will be designed to ensure that, in the unlikely event that a systemically important bank depletes its capital, the bank can be recapitalized and returned to viability through the very rapid conversion of certain bank liabilities into regulatory capital. This will reduce risks for taxpayers. The Government will consult stakeholders on how best to implement a bail-in regime in Canada. Implementation timelines will allow for a smooth transition for affected institutions, investors and other market participants.

Systemically important banks will continue to be subject to existing risk management requirements, including enhanced supervision and recovery and resolution plans.
But note that there is no recompense when that "enhanced supervision" fails.
When you deposit funds into a bank the cash the bank now has is an asset.  The deposit is a liability.  What they are talking about is you, the depositor, being the one who is tagged for that "very rapid conversion" – that is, they're simply going to steal your money.
This, coming in the paragraph before they claim to have enhanced supervision, is an all-on joke.  Either that supervision is an obligation of the government upon which you have a right to depend or it is an active and intentional fraud intended to lead you to leave money on deposit through deception when in point of fact doing so is not safe.
Which is it?
In the Euro Zone the answer is already known – it's an active and intentional fraud that did lead you to leave your money on deposit through intentional deception.
Incidentally, the model here is the United States.  In the United States, if you remember, IndyMac bank was backdating deposits.  The OTS knew it and in fact one of their employees had been caught allowing the same thing to happen during the S&L crisis.  He not only kept his job after the S&L crisis he wasn't prosecuted this time either, and yet anyone who was over insured limits in Indymac got screwed.
In addition, Washington Mutual, which I reported on at the time in 2007, was paying dividends out of money they didn't actually have.  Once again, the OTS and FDIC did nothing and the firm eventually collapsed.
In the United States 12 USC §1831o requires bank regulators to take "Prompt Corrective Action" to prevent the exhaustion of bank capital and close the institution before that occurs.  These are not suggestions, they are statutory requirements — requirements that were ignored in the United States and as a consequence real injury occurred to real people.
Now the same thing has occurred in Cyprus.
These are not ordinary business failures where investors lose their money.  They are failures where the government has falsely certified health and soundness and, in many cases, where it has intentionally ignored practices such as backdating deposits that intentionally created a false appearance of health. The organs of these governments, including our government, have been willful and intentional co-conspirators with those who committed these acts.
And yet…. nobody has gone to jail.
Trust?
Honor?
Integrity?
Honesty?
The rule of law?
Forget it — all you have left is the rule of the Jungle, and as it stands right now, given your choices and actions thus far, you're what's for dinner.
Shameless blackmail is now the standard response of the political class because it has been brilliantly effective at coercing the masses.
Internet mythology is replete with stories of canny blackmailers exploiting our natural empathy for puppies and kittens by running web campaigns that claimed the blackmailer would kill the adorable kitten/puppy displayed if 5,000 people didn't send him $1 each.
It was all a hoax, of course, a shameless ruse that played melodramatically on our fears and sympathies. In the mythology, people responded by sending cash and rewarding the blackmailer.
We see the same effectiveness of melodramatic blackmail everywhere in Status Quo responses to the debt/phantom collateral endgame. If your city faces a shortfall of tax revenues, rest assured the first response of overpaid bureaucrats in City Hall frantic to keep their jobs, pensions and perks will be to slash the hours the library is open.
A 2% reduction in the Federal budget, we're told, will push orphans onto the frigid streets, send our troops into battle without ammo ("gee, Sarge, I coulda taken out that terrorist but we were only issued one clip this month"), and generally shut down every service the public cares about.
The alternative you will never hear about is a reduction in the multiple layers of overpaid bureaucrats in City Hall, the White House staff, the Pentagon, the local school district, etc., etc., etc., or any reduction in funding the parastic cartels that have captured the machinery of governance. Sickcare remains fully funded, of course, so the cartels can continue to feast on needless duplicative tests, medications that don't work as advertised, $70,000 biopsies, $100,000 hospital visits, and so on.
The Pentagon/National Security State budget has essentially doubled in a decade, but a 2% cut never touches the sclerotic administrative layers of useless meetings, under-assistants to the assistant director, cost over-runs to bloated defense contractors, etc.Instead we're treated to the equivalent of the same old shrill melodrama: give us money or the puppy/national defense/widow/orphan dies!
The same blackmail ruse is being played out again and again in Europe. The European Union is essentially telling Greece, Cyprus, et al. "either pay off our banksters and bondholders or we'll kick you out of the Eurozone."
Confounding all reason, the citizens of these indebted countries shrivel in terror at this dread prospect, when they should be cheering that they can exit a neocolonial, neofeudal system of exploitation and extraction.
Political games of blackmail abound. When did this puerile, pathetic melodrama of threatening puppies and kittens (library closures, government shutdowns, closure of useful services to leave the unproductive, overpaid, bloated bureaucracy intact) become standard operating procedure?
It became standard operating procedure when politicos discovered it worked.The public has effectively "trained" the political class to shamelessly frighten and blackmail us at every turn, because we cave into their demands to protect their own power, perquisites and fiefdoms.
Look how easy it is. Consider City Hall, filled with overpaid people plotting their escape to fat pensions and lifetime healthcare coverage, and all they have to do to keep their share of declining tax revenue is close the libraries half the week and order the street repair crews to stand down and let the potholes multiple for a few weeks.
Voila, the taxpayers cave in and re-elect the scoundrels and wastrels, and vote in higher taxes to "save our libraries." Next time, why not ask how many cuts is City Hall taking? How many cuts to bloated pensions and healthcare benefits are being absorbed to save the libraries?
The blackmailers have no skin in the game. The cuts and sacrifices are all imposed on others, and if the house of cards collapses due to their mismanagement, the losses won't fall on the portfolios and pensions of the political class and their Upper Caste of technocrats: others will absorb the losses.
The only way to limit shameless political blackmail is to re-train the politicos by ejecting them all from office. It appears at least a third of Italian voters now understand that, having voted for a true outsider (Grillo); now the rest of the nominal democracies need to follow the same path.
Vote down all tax increases until the political class absorbs 40% cuts in staffing, salaries, pensions and healthcare coverage.
Blackmail has even seeped into spheres like Public television, where we're threatened with another week of retread 1950s music, ways of dodging dementia and other Baby Boomer material designed to force us to donate lest we get another week of the Three Tenors and endless pitches from earnest PBS boosters.
Give us money or your favorite program dies. Fair enough, but how tight a ship are you folks running at the top? How many expense accounts and travel junkets do you at the top enjoy? What sort of cuts are you absorbing first before blackmailing us with re-runs of gray-haired ponytailed guys jiggling their spare tires?
One last thing: buy my book Why Things Are Falling Apart and What We Can Do About It or the puppy and kitten get it. I really really mean it.
Charles Hugh Smith – Of Two Minds
The futures are open and down by 15, which doesn't sound like much (about 1%)
The problem isn't the magnitude of the drop.  It's the principle of the matter — Cyprus told its residents recently that there was no contemplation of taking bank deposits.
Bluntly, they lied.
Remember that Euro Zone depositors allegedly have bank account insurance just like we do with the FDIC in the United States.  Their funds are supposed to be guaranteed by their respective governments.
Instead they are being stolen to bail out both outrageous speculation and rank malfeasance by government regulators who failed to shut these banks down before they invaded their depositor capital, an act that any reasonable person would consider grand larceny and an outrageous felony for which people should literally hang.
The problem is that all the politicians lie.  Obama lies.  Boehner lies.  Reid lies.  Pelosi lies.  Merkel lies.
They all lie and in fact all they do is lie!
As we saw last week in the Senate Subcommittee hearing the entire "London Whale" scheme was a litany of lies, obfuscations and regulators ducking their jobs, despite virtually everyone admitting that they knew there was something wrong.
Nobody who lies pays, you see; the common man is the only one who pays.
And he pays so those who lie can loot, cheat and steal — and get away with it.
Confidence is a funny thing.  People will stand for just about anything for quite some time, but eventually they have had enough and confidence breaks.  When it breaks it does so suddenly, without warning.
Is this "the event"?
Who the hell knows.
What I do know with certainly is this: Unless the liars, cheats and scammers start facing the music — indictments, prosecutions and prison sentences, instead of being given license by the government to loot the people in furtherance of their schemes, confidence will inevitably be lost.
We're well past the point where we should have had heads on pikes through lawful process.
We haven't gotten that and there's no indication that it's going to happen either, despite the claims of many in Government and elsewhere.
Time is quickly running out for the process to remain peaceful and lawful.  What comes next is something nobody who is sane wants to see, but if there is no change in the immediate future in the behavior of our national governments it is, unfortunately, inevitable.
The bank billed Larry Delassus $13,361 owed by his neighbor, then foreclosed
On the morning of Dec. 19, 2012, in a Torrance courtroom, Larry Delassus' heart stopped as he watched his attorney argue his negligence and discrimination case against banking behemothWells Fargo.
His death came more than two years after Wells Fargo mistakenly mixed up his Hermosa Beach address with that of a neighbor in the same condo complex. The bank's typo led Wells Fargo to demand that Delassus pay $13,361.90 — two years of late property taxes the bank said it had paid on his behalf in order to keep his Wells Fargo mortgage afloat.
But Delassus, a quiet man who suffered from the rare blood-clot disorder Budd-Chiari syndrome and was often hospitalized, didn't owe a penny in taxes.
One of his neighbors, whose condo "parcel number" was two digits different from Delassus', owed the back taxes.
In a series of painfully tragic events, Wells Fargo relied on its typographical error to double Delassus' mortgage — from $1,237.69 to $2,429.13 — as its way of recouping the $13,361.90 in taxes Delassus didn't owe. Delassus, a retiree living on a $1,655 check, couldn't meet the mysteriously increased mortgage. He stopped paying, and soon was far behind on his mortgage.
Delassus and his attorney did not discover until May 2010 that a mis-entered number had dragged Delassus into this spiral. As court documents obtained by L.A. Weekly show, after admitting its error, Wells Fargo foreclosed on Delassus anyway and sold his condo.
Delassus had to move to a tiny apartment in an assisted-living home in Carson.
Friends say he didn't die of heart disease that day in court, as the coroner found. He was, they believe, killed by a system so inhumane that it could not undo a devastating piece of red tape the system itself created.
"He was very sensitive," says close friend Debbie Popovich, 59. "He was a very good person. He was kind of shy, and he had a really good sense of humor — really, he was a very simple guy who just liked to work and do his thing."
In 1995, Delassus bought condo No. 105 at 320 Hermosa Beach Ave. The building, a white-stucco affair with blue trim, on a busy road with a grassy divider, is unremarkable, but a view of the Pacific glints in through the beach-facing windows.
A neighbor, who gave her name only as Kelly, says Delassus participated in the homeowners association and helped around the complex. But the Navy veteran from St. Louis often was sick from Budd-Chiari syndrome, which made simple tasks difficult and could cause mental confusion.
"Larry loved his home," Kelly says. "He wanted to die in that house."
Delassus got the first odd letter from Wells Fargo on Jan. 29, 2009. It informed him that Wells' tax service provider, First American Real Estate Tax Service, "reported delinquent taxes for the property located at: 320 Hermosa Beach Avenue 105."
Delassus, told that he owed taxes of $13,361.90 for 2007 and '08, was baffled. His attorneyAnthony Trujillo, a friend and next-door neighbor, says Delassus was actually six months ahead on his taxes, which he paid directly to L.A. County.
On March 9, 2009, according to court documents, the bank informed Delassus that it was doubling his monthly mortgage payment to $2,429.13 to recoup the $13,361.90 in taxes.
"He came to me and told me what was going on" a couple of months later, Trujillo says. At that point, neither man knew that a bank typo was to blame. In December 2009, Wells Fargo notified Delassus that it intended to foreclose.
Then in May 2010, Trujillo discovered the erroneous fine print in Wells Fargo's original 2009 letter to Delassus — the "parcel number" off by two digits and belonging to somebody else.
In court documents later, Wells Fargo attorney Robert Bailey of Anglin Flewelling Rasmussen Campbell & Trytten LLP admitted the bank's mistake: "Wells Fargo paid the amount it determined was owed to the County Assessor: approximately $10,500. This was a mistake. The $10,500 was the tax amount owed on a neighboring property, not Plaintiff's." (Bailey did not address the discrepancy between $13,361 and $10,500.)
Bailey added: "In September, 2010 Wells Fargo acknowledged its error in paying the taxes on Plaintiff's neighbor's property and corrected it." By then, however, Delassus was so far behind on his mortgage payments wrongly doubled by Wells Fargo that the bank refused to let him resume his $1,237.69 installments, Trujillo says. He faced a sizable "reinstatement" cost — which is often the past due amount plus fees.
In an unsettling new twist, Delassus couldn't get Wells Fargo to tell him how much his reinstatement cost was. Later, in a videotaped deposition, Trujillo asks Michael Dolan, a litigation-support manager for Wells Fargo: "So Plaintiff was never provided with the reinstatement amount after the bank discovered its error, correct?"
Dolan responds, "That is correct."
Delassus and Trujillo — who is a business litigator but not a mortgage attorney — could have sought help from the Consumer Financial Protection Bureau, or from the Comptroller of the Currency in Washington, D.C., says Brian Hubbard, spokesman for the comptroller's office. But neither man knew about this outside help.
On Jan. 19, 2011, Trujillo videotaped Delassus on the phone, quietly speaking to a Wells Fargo representative. (Wachovia merged with Wells Fargo in December of 2008.) "Wachovia's never sent me how much my monthly payments would be, if that includes escrow or anything," Delassus says to the bank. "I'm kind of in the dark here. Reinstatement … what would that be?"
After being transferred to another representative, Delassus says to Trujillo, "The music's gone, but nobody answers. I think we're disconnected. Shit. Hello? Hello? Dial tone. Fuckers." Six days later, on Jan. 25, 2011, Delassus did hear, clearly, from Wells Fargo: It wanted the total payoff amount on the condo, $337,250.40. (Wells Fargo refused to comment on specifics of the case.)
The huge sum was due the very next day, Trujillo says. Instead, he sued the bank on Jan. 26, claiming negligence and discrimination against a disabled person.
On May 13, 2011, shortly after another bad bout of illness, Delassus' condo was sold by the bank. In a videotaped court deposition later, Delassus breaks down crying. "I came back from the hospital, and that very day, they sold the son of a bitch," he says. "I'm homeless. I did not have a home. My condo — 16 years, gone. Gone."
At Carson Senior Assisted Living, to which Delassus moved, he became good friends with Popovich, who had lost her home as well. The duo planted flowers and trees in a small area behind the apartment, complete with a scarecrow and an ornamental owl, where they would talk late into the night.
"He really thought he was gonna get his place back," Popovich says. "He thought if he told the truth, they could do something for him." Instead Delassus grew sicker and moved to Tender Liv-in Care in Torrance, owned by Michelle Rogers.
Rogers was in court last December when Delassus, listening to Trujillo arguing his case, slumped over and later died. "It was the most shocking thing I've been through in a long time," she says.
The night before, L.A. County Superior Court Judge Laura Ellison had indicated that she intended to side with Wells Fargo in a summary judgment. Delassus had been very sick, and his speech was slurred — his illness, acting up. But he wanted his day in court, especially since the judge was considering a guardianship request. Instead, as his attorney spoke, somebody yelled, "Call 911!"
His friends and neighbors believe his war with Wells Fargo killed Larry Delassus. Says Trujillo, "The stress just completely messed him up. Once you get in that state, this world is tough on you."
In a statement to the Weekly, Wells Fargo spokeswoman Vickee J. Adams expressed sympathy over his death. However, she added that, in light of Judge Ellison's indication that she planned to rule for Wells Fargo, "Given that there was no testimony or evidence to be presented at the hearing, there was no reason for Mr. Delassus to attend, and it is truly unfortunate that he was brought there."
The 'F' word is FRAUD.  It's the ROOT of our problem.
Neil Barofsky, who was the special investigator general of the US government's Troubled Asset Relief Program until his resignation in 2011, spoke to RT about how the Washington-Wall Street political culture could lead to another devastating collapse.