Archive for the 'manufacturing' Category
The June Empire State Manufacturing Survey indicates that manufacturing activity expanded slightly over the month. The general business conditions index fell fifteen points, but remained positive at 2.3. The new orders index declined six points to 2.2, and the shipments index fell a steep nineteen points to 4.8. Price indexes were markedly lower, with the prices paid index falling eighteen points to 19.6 and the prices received index dropping eleven points to 1.0. Employment indexes also retreated, though they still indicated a small increase in employment levels and a slightly longer average workweek. Indexes for the six-month outlook were generally lower than last month's levels, suggesting that optimism was waning somewhat, with the future general business conditions index falling to 23.1, its fifth consecutive monthly decline.
Eek.
New orders are nearly flat as are shipments. Unfilled orders are negative and have been for a year, meaning that there is no pressure on manufacturing (no backlog) at all.  Inventories are now into depletion and prices paid have collapsed, so there is no pressure on suppliers either.
Nor is there pricing power — prices received is now basically flat, which means that manufacturers are facing both cost and supply price collapse.  Employee growth, which was driven by rather-ridiculous (in my opinion) forward optimism, is coming in.  And the workweek is flat.
On a forward basis optimism is fading fast as well.
No, really? 

Claims: We're (Still) Out Of People To Fire
Nothing interesting here, right?
In the week ending March 10, the advance figure for  seasonally adjusted initial claims was 351,000, a decrease of 14,000 from the previous week's revised figure of 365,000. The 4-week moving average  was 355,750, unchanged from the previous week's revised average of  355,750.
Well that looks pretty good.  What does the "big table" tell us from the last week of February (which is always a couple of weeks behind):
Oh, so we're firing again but the older claimants are running out of benefits.
That's an interesting development… let's see if it continues.
---
PPI: What Do We Have Here?
The Producer Price Index for finished goods advanced 0.4 percent in February, seasonally adjusted, the U.S. Bureau of Labor Statistics reported today. Finished goods prices rose 0.1 percent in January and decreased 0.1 percent in December. At the earlier stages of processing, the index for intermediate goods moved up 0.7 percent and crude goods prices increased 0.4 percent. On an unadjusted basis, the finished goods index rose 3.3 percent for the 12 months ended February 2012, the smallest year-over-year rise since a similar 3.3-percent advance in August 2010. (See table A.)
Hmmm… where'd it come from?  Well, let's see.  Foods were flat but energy was up 1.3%.  The 12-month increase continued its decline, which is good.
So should we take from this that price pressures are easing?  For now, perhaps.  The rather-interesting story embedded in here, however is the crude goods price decline — on a 12-month basis, unadjusted, it is now basically flat.
Some will cheer this but it signals demand trouble, and that's bad, not good.
We'll see how many people pick up on it and whether it filters through into the CPI.
---
Empire Index: Here It Comes (Margin Destruction)
Yes, I know, this index was "up".  Ok…
The March Empire State Manufacturing Survey indicates that manufacturing activity in New York State expanded at a moderate pace. The general business conditions index was little changed at 20.2, its fourth consecutive positive reading. The new orders and shipments indexes were both positive but slightly lower, indicating continued growth in orders and shipments, though at a somewhat slower pace than in the last month. The prices paid index rose a steep 25 points to 50.6, its highest level since summer 2011, and the prices received index was positive but two points lower than in February.
Here it is!  The cost-push "improvement" is going to bury these guys.  Oh sure, this makes the index "go up" for a while, but unless received prices keep pace with paid ones, the result is destruction of operating margin and thus profits.
Time's up.
---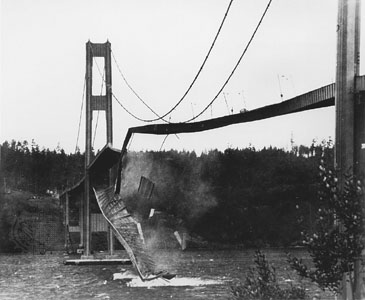 New orders for manufactured durable goods in January decreased $8.6 billion or 4.0 percent to $206.1 billion, the U.S. Census Bureau announced today. This decrease, down following three consecutive monthly increases, followed a 3.2 percent December increase. Excluding transportation, new orders decreased 3.2 percent. Excluding defense, new orders decreased 4.5 percent.
OUCH.
This number is just plain bad.
There's no spin available here that works folks.  Among new order categories primary metals were off 6.7% and machinery was in outright collapse (down 10.4% and shipments off 5.7%!), with computer orders off 10.1% and shipments off 7%.  Communications gear was flat.
This had better be a one-off, although I suspect it is not.  The expiration of the 100% expensing on capital goods is likely responsible for this shift, and shows exactly how ugly that "pull forward" really was last year.  It is entirely possible that this was the only thing holding up durable goods orders, and if so I hope everyone's ready for the impact when this filters through into people's GDP estimates and, of course, actual economic results.
The Institute for Supply Management released the December 2011 Manufacturing ISM Report On Business® "The PMI registered 53.9 percent, an increase of 1.2 percentage points from November's reading of 52.7 percent, indicating expansion in the manufacturing sector for the 29th consecutive month. The New Orders Index increased 0.9 percentage point from November to 57.6 percent, reflecting the third consecutive month of growth after three months of contraction. Prices of raw materials continued to decrease for the third consecutive month, with the Prices Index registering 47.5 percent, which is 2.5 percentage points higher than the November reading of 45 percent. Manufacturing is finishing out the year on a positive note, with new orders, production and employment all growing in December at faster rates than in November, and with an optimistic view toward the beginning of 2012 as reflected by the panel in this month's survey."
MANUFACTURING AT A GLANCE DECEMBER 2011
Index
Series Index Sep
Series Index Aug
%age Point Change
Direction
Rate of Change
Trend* (Months)
PMI
53.9
52.7
+1.2
Growing
Faster
29
New Orders
57.6
56.7
+0.9
Growing
Faster
3
Production
59.9
56.6
+3.3
Growing
Faster
4
Employment
55.1
51.8
+3.3
Growing
Faster
27
Supplier Deliveries
49.9
49.9
+0.0
Growing
Same
2
Inventories
47.1
48.3
-1.2
Contracting
Faster
3
Customers' Inventories
42.5
50.0
-7.5
Too Low
From Unchanged
1
Prices
47.5
45.0
+2.5
Decreasing
Slower
3
Backlog of Orders
48.0
45.0
+3.0
Contracting
Slower
7
Exports
53.0
52.0
+1.0
Growing
Faster
2
Imports
54.0
49.0
+5.0
Growing
From Contracting
1
OVERALL ECONOMY
Growing
Faster
31
Manufacturing Sector
Growing
Faster
29
Expiring Business Tax Credits Partially Responsible
Looking for an explanation for the rise in December? I have one (and was aware of a likely jump in PMI in advance): 2011 Expiring Business Tax Incentives
Expiring Business Tax Incentives

100% Bonus Depreciation – The bonus depreciation  deduction for qualifying property placed into service after September 8,  2010 and through 2011 was increased to 100%. Once the incentive expires  the depreciation rate reverts back to 50% bonus depreciation.
Self-Employment Tax Reduction – In 2011, the  self-employment tax was reduced on a temporary basis. Individuals who  are self-employed only need to pay a Social Security tax of 10.4%  (reduced from 12.4%) and 2.9% Medicare tax on qualifying income.  Self-employed individuals can also take a deduction for the 6.2%  employer's share of Social Security with a 1.4% employer's share of  Medicare as an above-the-line deduction.
Section 179d Depreciation Provisions – The increase  in expensing limits under Section 179d for 2011 at $500,000/$2,000,000  (equipment/property) will be phased out at the end of 2011. In 2012, the  rates will reduce to $125,000/$500,000 (equipment/property) until  December 31, 2012..
15 Year Straight Line Depreciation – This allows  property owners and lessees to depreciate qualifying improvements to  commercial office spaces, as well as restaurant leasehold improvements  and new restaurant development.
Enhanced Charitable Deductions. This tax credit  allows C-Corporations the opportunity to claim an enhanced charitable  deduction for qualified computer contributions, book inventories to  school and food contributions to food depositories.
Employer Wage Credit for Active Military Reservists– This tax credit provides eligible small businesses (companies with 50  or fewer employees) with a credit against the company's income tax  liability for a taxable year in an amount equal to 20% of the sum of the  wage payments made to activated military reservists..
New Markets Tax Credit – This tax credit offers a  39% credit on an equity investment to a Community Development Entity  (CDE) that is claimed over a 7 year compliance period. The CDE must then  make a Qualified Equity Investment or loan to a Qualified Business in a  Qualified Low Income Community (LICs). Most commercial and mixed-use  real estate development located in LICs are considered Qualified  Businesses. The credit is designed to encourage investment in LICs that  traditionally have limited access to debt and other sources of  investment income.
Credit for Construction of New Energy Efficient Homes  – This tax credit provides an eligible contractor which constructs a  qualified new energy efficient home a credit of up to $2,000 per home.  The credit is available for all new homes, including manufactured homes  constructed in accordance with the Federal Manufactured Homes  Construction and Safety Standards.
Energy Efficient Appliance Credit. This tax credit  is available to companies that manufacture or produce qualifying models  of refrigerators, dishwashers and washers/dryers. The credit is  available for models produced in 2008, 2009, and 2010. The amount of the  credit is dependent on the efficiency of the model and date the  appliance was manufactured.
Alternative Fuel Vehicle Refueling Property Credit.  This tax credit provides a 30% credit of the cost of any alternative  fuel vehicle refueling property placed into service in 2011 (not  including hydrogen stations). The credit is limited to $30,000 per  location for commercial clean fuel property, and $1,000 per location for  residential clean fuel property.
Some of the above incentives are minor but others likely had a major impact.
Think manufactures did not bring massive amounts of production forward to take advantage of these expiring credits?
Enjoy it While You Can As US Decoupling Won't Last
Manufacturers are producing at an unsustainable rate. The global economy is rapidly cooling led by Europe, Asia, and Australia. That is a lot of downside leadership.
Please note that Eurozone Manufacturing Contracts 5th Straight Month; New Orders Fall Faster than Output
The US will not decouple this year as noted in Major Slowdown in Global Trade Coming Up; Think the U.S., China, Germany, or U.K. will Be Immune?
Expiring tax incentives provided a nice, but unsustainable pop in manufacturing. Notice how prices and backlog of orders did not follow.
Regardless of how much tax credits affected the ISM numbers, the global slowdown will take a toll on US manufacturing.
Mike  "Mish"  Shedlock – Global Economic Analysis
Did you know that we buy about a half a trillion dollars more stuff from the rest of the world than they buy from us?  The U.S. balance of trade is not only mind-blowingly bad – it is the worst in the world.  It is being projected that the U.S. trade deficit for 2011 will be 558.2 billion dollars.  That would be an increase of more than 11 percent from last year.  As I have written about previously, the United States is the worst in the world at a lot of things, but as far as the economic well-being of our nation is concerned, our balance of trade is particularly important.  Every single month, far more money goes out of this country than comes into it.  Tax revenues are significantly reduced as all of this money gets sucked out of our communities.  The federal government, state governments and local governments borrow gigantic piles of money to try to make up the difference, but all of this borrowing just makes our debt problems a whole lot worse.  In the end, no amount of government debt is going to be able to cover over the fact that our national economic pie is shrinking.  We are continually consuming far more wealth than we produce, and that is a recipe for economic disaster.
The "current account balance" is one key indicator of how a country is doing economically.  The following is how the CIA World Factbook defines "current account balance"….
This entry records a country's net trade in goods and services, plus net earnings from rents, interest, profits, and dividends, and net transfer payments (such as pension funds and worker remittances) to and from the rest of the world during the period specified.
If someone were to ask you what countries in the world have strong, thriving economies right now, what countries would you think of?
Would countries like China, Germany, Russia and Saudi Arabia come to mind?
Well, all of those nations have huge positive current account balances.  In fact, China has the best current account balance in the world at +$305 billion.
So who is on the other end of the scale?
The following information comes directly from a CIA World Factbook chart….
190 Turkey $ -48,420,000,000

191 Canada $ -48,500,000,000

192 India $ -51,780,000,000

193 France $ -54,400,000,000

194 United Kingdom $ -56,190,000,000

195 Spain $ -63,650,000,000

196 Italy $ -67,940,000,000

197 United States $ -470,200,000,000
The United States is rated dead last at number 197.
Just take a close look at those numbers for a minute.
The U.S. had a current account balance of negative 470 billion dollars in 2010.  That figure was almost 7 times worse than the next worst country (Italy).
Not only does the United States have the worst current account balance in the entire world, the truth is that no other country is even in the same ballpark as us.
We are bleeding wealth so fast that it is hard to even describe it.
But perhaps a real life example can help put this all into perspective.
One 22-year-old Saudi Arabian student has a collection of sports cars that is worth more than 12 million dollars.  Reportedly, his collection includes at least three Lamborghinis, five Ferraris and five Porsches.
And guess who paid for it?
You did.
Every month, billions of dollars go out of the United States to help pay for the insane lifestyles of the ultra-wealthy oil barons of the Middle East.
Meanwhile, dozens of major U.S. cities are degenerating into hellholes.
Once upon a time, Detroit was one of the greatest industrial cities that the world has ever seen.  It was the envy of the entire globe.
But now Detroit is an utter nightmare….
*An analysis of census figures found that 48.5% of all men living in Detroit from age 20 to age 64 did not have a job in 2008.
*If you can believe it, the median price of a home in Detroit is now just $6000.
*Only 25 percent of students in Detroit graduate from high school.
So what happened to Detroit?
Well, just as has been happening in so many other U.S. cities, industry has been leaving at an astounding pace.
As I have written about previously, an average of 23 manufacturing facilities a day were shut down in the United States during 2010.
Overall, the U.S. has lost a total of more than 56,000 manufacturing facilities since 2001.
This country is bleeding middle class jobs profusely, and neither major political party seems to care.
American family budgets are being stretched tighter and tighter these days.  There are not nearly enough good jobs to go around and yet the cost of everything just seems to keep going up.
Many families are going into massive amounts of debt in an attempt to make ends meet.  According to a recent CNN article, credit card use in the United States is experiencing a major upswing once again….
Purchases made with credit cards rose 8.2% in the first quarter of 2011, 9% in the second quarter and 10.6% in the third quarter, according to First Data.
Of course American consumers were out in force on Black Friday once again this year.  They gleefully filled up their carts with cheap plastic crap made overseas, and many racked up huge credit card balances in the process.
But most of us never stop to think about those that make all of these cheap plastic products for us.
Thanks to the globalization of the economy, big corporations and corrupt governments can make stuff in countries where it is legal to pay slave labor wages and then ship their products into the United States for free.
It is important for all of us to learn what actually happens to these people that are working so hard for slave labor wages.  The following comes from a recent article in the Guardian….
At the Hung Hing factory the researcher found that the 8,000 workers put in up to 100 hours of overtime a month, far in excess of the legal maximum. Workers say they have to sign a document agreeing to work additional overtime on top of the legal maximum. The basic wage was £132 a month (up to £250 with maximum overtime payments) but wages were paid up to three weeks late.

Workers complained of inadequate training with the factory machines and last year one worker died when he fell into a machine. They said there were frequent injuries and concerns over the chemicals used. There were also complaints about the standard of the dormitories, where water for washing and flushing toilets is turned off at 10pm.
How in the world are American workers supposed to "compete" for jobs at those wage levels?
As I have written about previously, Professor Alan Blinder of Princeton University is warning that 40 million more U.S. jobs could be sent offshore over the next two decades if nothing is done to stop this.
But instead, our "representatives" in Congress just keep pushing more "free trade" agreements as the answer to our problems.  Congress has passed new free trade agreements with South Korea, Colombia and Panama, and the Obama administration has made "the NAFTA of the Pacific" a very high priority.
Well, if "free trade" is supposed to create so many jobs, then why was last decade the worst decade for the creation of jobs since the Great Depression?
If you can believe it, zero jobs were created between 1999 and 2009.  The following comes from an article in Washington Monthly….
"If any single number captures the state of the American economy over the last decade, it is zero. That was the net gain in jobs between 1999 and 2009—nada, nil, zip. By painful contrast, from the 1940s through the 1990s, recessions came and went, but no decade ended without at least a 20 percent increase in the number of jobs."
But our leaders don't care about us.  In fact, even the members of Obama's "jobs panel" have been shipping jobs out of the United States at a very rapid pace.
The U.S. has run a negative balance of trade with the rest of the globe every single year since 1976.  During that time, the U.S. has run up a total trade deficit of more than 7.5 trillion dollars with the rest of the planet.
That 7.5 trillion dollars could have gone to support U.S. workers and U.S. businesses.
But it didn't.  Instead, it went out of the country and it made foreigners wealthier as our own cities slowly rotted.
Now we are actually passing laws that encourage wealthy foreigners to come in and buy up pieces of the United States.
For example, there is actually a bill in Congress that would automatically give residence visas to any foreigners that are willing to spend at least half a million dollars to buy houses inside the United States.
The idea behind the bill is that this will get the housing market moving again.
There aren't enough Americans with good jobs to buy houses, so we have now decided to beg foreigners to buy them.
How bizarre is that?
Until our horrendous balance of trade is fixed, the employment situation in this country is going to continue to get worse.
Any politician that tries to sell you on a "jobs plan" that does not address our balance of trade is either totally incompetent or is straight out lying to you.
The economic infrastructure of America is crumbling a little bit more every single day.  If something dramatic is not done, we will continue to bleed businesses, bleed jobs and bleed wealth.
Please share this information with as many people as you can.  The American people need to understand what is happening to the economy.  We need to work to wake up as many people as we can before it is too late.
Once again, with feeling ('cause that's all they got!)
Asking the wealthiest among us to pay more, and taking new steps to help the least well-off — the jobless and the poor — are good policy. But politically, and perhaps even economically, the president can't lose focus on a group often left on the sidelines of the political conflict over rich and poor: the long-suffering middle class.
So why aren't we talking about trade policy?  The fact that while we keep arguing that "Free Trade" is a good thing, every time we open our borders to more free trade we get a larger trade deficit and more middle-class jobs go overseas?
The writer laments school funding, but that's a common lefty liberal load of crap:
If the news on incomes wasn't bad enough, the middle class was dealt a second blow last week when a report by the Washington research organization Third Way showed that schools serving this segment of the population have vastly under- delivered for their students. (Disclosure: I am a member of the board of trustees of Third Way, though I didn't participate in preparing the report.)

No one should be surprised by Third Way's finding that, compared with schools in the wealthiest districts, those serving middle-class families spend about $1,600 less per student, have three more students per teacher, and pay teachers $6,000 less per year.
Money has basically nothing to do with educational outcomes.  What we've done in this nation is a crime when it comes to our schools – moving away from phonics to "whole language", dumbing down the math curriculum and removing direct instruction everywhere it can be removed and allowing disruptive students and those who simply are outside the bell curve's second standard deviation to remain in the common classroom, then insisting that they not be "behind", thereby dumbing down the curriculum and progress for everyone else.
None of this is an accident and none of it has anything to do with money.  In fact, mathematics, history, English and the other basics of learning haven't changed in a hundred years.  There is no need for "new" textbooks or any sort of technology beyond pencils, paper, a chalk board and flash cards in the first two or three grades!
The rest of the article talks about the "workers of tomorrow", yet the image at the top is that of a blue-collar worker – the very person who we have done our damndest to outsource to China.
The facts are this: We do not need a lot of rocket scientists.  Oh sure, we need some, just as we need some engineers, doctors, physicists and computer programmers.
But we also need lots of people who work with their hands and we must have an economy that favors producing things.  Outsourcing the building of things to places where labor is $5/day does not produce a strong middle class.  The fact of the matter is that whether we like it or not intelligence is a bell curve and the average is 100.  The average person is not the award-winning rocket scientists of tomorrow, nor the innovator in high-tech design.  That's the guy or gal who's two, three, or even four standard deviations beyond "normal" intelligence.
All economies need those people, but those people are not the norm.  The norm is the guy or gal who builds cars, nails on roofs, repairs plumbing and fixes your AC when it breaks.  He or she needs a trade making and maintaining things, and those things need to be produced here.
Pull your head out of your ass America.  We can neither send everyone to college to be a rocket scientists nor should we.  The majority of people are in fact average – that's what average means.  The brightest and best should indeed be given every opportunity to excel, but for everyone else we need an economy that provides real work that rewards them for their ability and effort, and provides a path forward for those individuals.
It can't be done when the manufacturing and other goods-producing jobs are in China and the options for a job here are to be a Doctor or pull coffees at Starbucks.