Posts Tagged 'Production'
The New Nasty: 1% Deficit Upper Bar
This is not the report you wanted to see this morning.
Nonfarm business sector labor productivity decreased at a 2.0 percent annual rate during the fourth quarter of 2012, the U.S. Bureau of Labor Statistics reported today. The decrease in productivity reflects increases of 0.1 percent in output and 2.2 percent in hours worked. (All quarterly percent changes in this release are seasonally adjusted annual rates.) From the fourth quarter of 2011 to the fourth quarter of 2012, productivity increased 0.6 percent as output and hours worked rose 2.4 percent and 1.8 percent, respectively. (See chart 1 and table A.) Annual average productivity increased 1.0 percent from 2011 to 2012. (See table C.)
The reason this is much nastier than one would like is that in the long run budget deficits on a sustainable level are inevitably tied to productivity improvements.
If economic output is improving in efficiency at 3% a year then you can have a budget deficit of 3% and the system will remain in balance.  The government is essentially stealing the productivity improvement of the people, and this is wrong on an ethical and moral level, but it is mathematically stable.
The Euro Zone, for example, has a hard budget deficit cap of 3%.  This has been routinely ignored and gamed, which is largely responsible for the mess they're in today, and in fact the risks there are grossly under-appreciated (and likely to become realized risks soon enough!)
But here in the US I have believed for quite some time that we would be maintaining a rough 3% improvement in productivity over multi-year periods.  This report throws cold water — and a warning — on that expectation, as it is the second year running that productivity has run at 1% or below.
This has a profound impact on sustainable deficits; if you can run a 3% deficit then on a $15 trillion economy you can run a $450 billion deficit on a long-term sustainable basis. Again, this may be immoral and theft, but it's mathematically stable.
With a 1% productivity rate you lose $300 billion of that spending; now you can only run a $150 billion deficit.  And this is the second year sequentially in which productivity has run 1% or less.
Should productivity go negative it gets even worse; you are then forced to run a surplus to remain in monetary balance.
The target, unfortunately, has to be moved to a 1% deficit from 3%.
And incidentally, that's three times the size of the sequester in terms of the change required — and it has to be made right now.
Sorry folks.
A glance at headlines over the past few months and there is little mention of anything but Europe's periphery struggling but market performance implying that a turnaround is about to occur. Most of this is based on a belief that the core is doing 'well' and that the periphery is gradually becoming more competitive. However, as if elections were not enough to worry Frau Merkel, it turns out, as Diapason's Sean Corrigan notes,Germany's Industrial Production, stymied by a surging EUR, has just suffered its third biggest quarterly decline on record - plunging back to 2007 levels. Furthermore, France's Industrial Production is back at levels first seen in 1997 – also plunging (perhaps explaining Hollande's recent exclamations at EUR strength); as the core is starting to soften significantly.
Charts: Bloomberg
The WSJ has an interesting opinion piece this morning that should be required reading — but it won't be by far too many of the political wonks.
In a 1996 speech to the American Enterprise Institute, Federal Reserve Chairman Alan Greenspan famously warned about the dangers when "irrational exuberance" fueled asset inflation. By that he meant that rising values of stocks and real estate might reflect only a cheapened dollar, not an increase in their real worth. Since he was the man in charge of the dollar, his remark caused quite a stir.

We've learned a lot about asset inflation since that speech, but maybe not enough. The nearly 2,000-point rise in the Dow Jones Industrial Average since last June no doubt at least partly reflects asset inflation, since there has been very little in the economic or political outlook to justify it.
Actually, we've learned exactly nothing, save one point — politicians love asset inflation, and the more they can stoke it the more they love it.
The reason is simple — it gives them something to point to as a so-called "measure" of economic health, they get to tax it, and it is something they can twist knobs on in the monetary and fiscal policy realm to pretty-much dial up — most of the time.
This leads political sorts — and central bankers — to deduce that such is "free."
But nothing is ever free.
Unbacked credit issuance is exactly identical to currency printing in economic terms.  And our history since the 1980s has, unfortunately, been to abuse monetary and credit systems as a means of covering up our desire to borrow and spend more and more to keep up the chimera of so-called "economic growth."
This isn't a "new" problem; our economy in the United States has put on roughly 3% in new credit above the rate of GDP growth since records became reasonable-available in enough detail to analyze — which dates to the 1950s.
Now take a look at this graph (again):
That's the credit and GDP expansion quarter-by-quarter.  The modeling of it in terms of levels (as opposed to flows) is roughly this:
For those who think this isn't what our debt picture looks like in the above, uh, well…
Now notice that since 2009 the pattern has changed.  That is, while we have fits and starts of credit creation net-net, we can no longer maintain it.  The markets are at present responding to what they believe is the old paradigm — but that paradigm no longer exists.
Instead, what is happening is that as the Federal Government becomes the only issuer of this new credit (and the Fed the only market sink) the impact shows up in reduced purchasing power that disproportionately falls on the lower and middle classes, since the economy in general refuses to "lever up" — because the people either can't or won't.
The consequence of this is not hard to figure out.
If you have 1,000 units of production and 1,000 units of credit or currency with which to buy that production, and you then emit another 1,000 units of credit into the system, the price of something will rise.  By bringing this pressure on market prices artificially you will spur people to produce more.  This is what all the politicians and monetary wonks claim is a "virtuous cycle", but they're wrong, because the demand that led to the increased output is not real.
If this was a one-time shot it might be defensible, but it can't be due to the fact that the borrowed funds have to be paid back.  This in turn leads you to demand $X + 1 in "stimulus" next, because the "+1″ is necessary to cover the carrying costs on your original $X borrowing.
This is the trap into which Japan fell.  Now they're trying to "force" inflation, when the natural economic state is a mild deflation — exactly as they have had! 
They can force inflation but in doing so they will destroy the purchasing power of their lower and middle classes, which eventually will lead to the collapse of their society and government.
This is exactly the policy being propounded here in the United States, and in fact the policy being run since 2008.  Barack Obama, with the full complicity and in fact cooperation of Congress, including the Republican House, have pursued the mathematically certain bankrupt strategy of deficit spending as a means to "reflate" the economy.
But while the stock market is close to its previous highs real purchasing power of the lower and middle classes, along with the labor force participation rate, is worse today than it was in 1980 and the rate of deterioration is accelerating!
There is no way out of this box without acceptance of the adjustment that must be taken in the economy as a whole, and the longer we continue to play the game of subsidy and handout, which is really nothing more than reaching into one pocket, withdrawing two $20s, putting one into the other pocket while the other on fire and then claiming to be $20 richer, the worse our outcomes in the economy and society will be.
No serious discussion or debate about the budget can take place without the removal of these cross-subsidy effects, and nowhere are they more serious than in the stock market and health care sector.  Those two areas, particularly the latter, must be addressed.
But as of right now they're not even under discussion while we are but one small economic incident away from triggering the next major downturn — with no policy tools remaining to address it.
That incident is coming and is likely to be as simple as market recognition that the driver of asset inflation through the last 30 years is no longer present and cannot be restarted, despite claims to the contrary that it's "just around the corner."
When that recognition hits the markets – and it will – look out.
So today we have an odd assortment of holes.
Jackson Hole, for one, where an asshole emitted the following (in part):
When significant financial stresses first emerged, in August 2007, the FOMC responded quickly, first through liquidity actions–cutting the discount rate and extending term loans to banks–and then, in September, by lowering the target for the federal funds rate by 50 basis points.1As further indications of economic weakness appeared over subsequent months, the Committee reduced its target for the federal funds rate by a cumulative 325 basis points, leaving the target at 2 percent by the spring of 2008.

….

Despite the easing of monetary policy, dysfunction in credit markets continued to worsen. As you know, in the latter part of 2008 and early 2009, the Federal Reserve took extraordinary steps to provide liquidity and support credit market functioning, including the establishment of a number of emergency lending facilities and the creation or extension of currency swap agreements with 14 central banks around the world.2In its role as banking regulator, the Federal Reserve also led stress tests of the largest U.S. bank holding companies, setting the stage for the companies to raise capital. These actions–along with a host of interventions by other policymakers in the United States and throughout the world–helped stabilize global financial markets, which in turn served to check the deterioration in the real economy and the emergence of deflationary pressures.

Unfortunately, although it is likely that even worse outcomes had been averted, the damage to the economy was severe.
Oh really?
Doesn't the claim of whether a "worse outcome" was averted require analysis of not only the counterfactual (which is by definition speculative since we can't determine what would have occurred) but we must also look at the length of disruption along with the depth, and multiple one by the other?
Clearly we are still in the land of disruption, as the period has not ended and rates have not been normalized.  Indeed, The Fed has promised at least two more years of ultra-low rates.  So we have now six years during which unemployment will (by The Fed's own claims!) remain elevated and dysfunctional.
This is "a better outcome"?  Than what?  Who remembers 1920/21?  Who has read about it?  Anyone?  Why is that not part of the discussion?
How effective are balance sheet policies? After nearly four years of experience with large-scale asset purchases, a substantial body of empirical work on their effects has emerged. Generally, this research finds that the Federal Reserve's large-scale purchases have significantly lowered long-term Treasury yields. For example, studies have found that the $1.7 trillion in purchases of Treasury and agency securities under the first LSAP program reduced the yield on 10-year Treasury securities by between 40 and 110 basis points. The $600 billion in Treasury purchases under the second LSAP program has been credited with lowering 10-year yields by an additional 15 to 45 basis points.12 Three studies considering the cumulative influence of all the Federal Reserve's asset purchases, including those made under the MEP, found total effects between 80 and 120 basis points on the 10-year Treasury yield.13 These effects are economically meaningful.
They sure are.  The public debt is about $10 trillion.  If this took the yields down by one full point then it removed $100 billion annually from those with capital who lent it to the government.  That is it was a shift from one party to another, not a "benefit"!
The same, by the way, applies to everyone else who borrowed money under these terms.  There is a credit for the debtor, and thus the creditor gets screwed to the exact same degree.
This, of course, assumes there was an actual creditor.  And that's a further problem; in the private market there generally is but when we're talking about the government there is not.  There the impact is even more-perverse, in that deficit spending, enabled by these policies, is an indirect tax on the entire economy.
How large is that tax?  That's easy to compute — take the deficit and determine what percentage of GDP it might be.  At $1.2 trillion it's about 8%, and has run between 8-12% annually for each of the last four years.  That tax applies to everyone in the economy in that their purchasing power is debased, and worse, it applies prospectively against every cash and cash-like instrument held anywhere, by anyone.
That is, it doesn't just apply against spent funds it also applies against saved funds that the holder chooses not to spend!
Is this a "small" or "manageable" economic consequence?  A roughly 10% tax on every single entity and earned/saved dollar of production?
Notwithstanding these positive signs, the economic situation is obviously far from satisfactory. The unemployment rate remains more than 2 percentage points above what most FOMC participants see as its longer-run normal value, and other indicators–such as the labor force participation rate and the number of people working part time for economic reasons–confirm that labor force utilization remains at very low levels.
Uh, yeah.  There's one for this: FAIL.
Second, fiscal policy, at both the federal and state and local levels, has become an important headwind for the pace of economic growth. Notwithstanding some recent improvement in tax revenues, state and local governments still face tight budget situations and continue to cut real spending and employment. Real purchases are also declining at the federal level. Uncertainties about fiscal policy, notably about the resolution of the so-called fiscal cliff and the lifting of the debt ceiling, are probably also restraining activity, although the magnitudes of these effects are hard to judge.30 It is critical that fiscal policymakers put in place a credible plan that sets the federal budget on a sustainable trajectory in the medium and longer runs. However, policymakers should take care to avoid a sharp near-term fiscal contraction that could endanger the recovery.
So let me see…. first we think we'll impose a 10% surtax on every piece of economic activity in the country for four years, and worse we will impose it onsaved capital, and then you bleat about fiscal headwinds and tight budgets?
What the hell did you think was going to happen when you stole 10% of everyone's income four years running by enabling all this deficit spending?
Third, stresses in credit and financial markets continue to restrain the economy. Earlier in the recovery, limited credit availability was an important factor holding back growth, and tight borrowing conditions for some potential homebuyers and small businesses remain a problem today.
Bah.
There has been no contraction in systemic credit.  Indeed I challenge you to find the contraction in any of the sub-units of that chart.  The one place you'll seematerial contraction is inter-financial entity credit which is all funny-money used to back speculative bets in this or that — and it was almost-exactly offset to the dollar with deficit spending, that is, there was no reduction in leverage but merely a shift in where it lay.
Until systemic leverage contracts back to something reasonable, roughly half what it is now, there is resolution to this problem.  The longer the shifting continues the worse the risk that the next dislocation happens there.  And in this case "there" would be the government, which is a catastrophic failure.
Early in my tenure as a member of the Board of Governors, I gave a speech that considered options for monetary policy when the short-term policy interest rate is close to its effective lower bound.31 I was reacting to common assertions at the time that monetary policymakers would be "out of ammunition" as the federal funds rate came closer to zero. I argued that, to the contrary, policy could still be effective near the lower bound. Now, with several years of experience with nontraditional policies both in the United States and in other advanced economies, we know more about how such policies work. It seems clear, based on this experience, that such policies can be effective, and that, in their absence, the 2007-09 recession would have been deeper and the current recovery would have been slower than has actually occurred.
You're full of crap Ben.  Yes, the contraction would have been deeper.  But 1920/21 proves that the recovery would have been quicker and more-robust.
As we assess the benefits and costs of alternative policy approaches, though, we must not lose sight of the daunting economic challenges that confront our nation. The stagnation of the labor market in particular is a grave concern not only because of the enormous suffering and waste of human talent it entails, but also because persistently high levels of unemployment will wreak structural damage on our economy that could last for many years.
Offshoring is, in part, driven by extremely low rates, high leverage and thus high expectations for prices and yields in equity markets.  That in turn tends to drive labor to where it is easily-exploited in various forms, including effective slavery and environmental destruction.
The blow-back from that is the evisceration of the nation's employment base, particularly for those who are further down the ladder of skill — manufacturing and similar labor.
While The Fed is not entirely responsible for this, they're a contributor to it.
We must therefore finish up our list of "holes" with one final one — the citizens of our country, who have been subjected to abuse of their cornholes by this very same Ben Bernanke — and The Fed in general.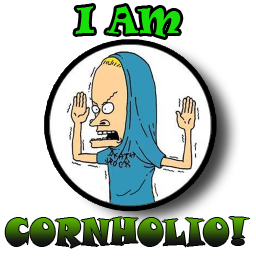 Do you want to know when the "economic collapse" is going to happen?  Just open up your eyes and take a look.  The "economic collapse" is already happening all around us.  So many people talk about the coming economic collapse as if it is some massively hyped event that they will be able to point to on the calendar, and a lot of writers spend a lot of time speculating about exactly when it will happen.  But as I have written about before, the economic collapse is not a single event.  The economic collapse has been happening, it is happening right now, and it will be getting a lot worse.  Yes, there will be moments of great crisis.  We saw one of those "waves" back in 2008 and another "wave" is rapidly approaching.  But all of the waves are part of a process that is continually unfolding.  Over the past 40 years, the United States and Europe have piled up the greatest mountain of debt in the history of the world, and now a tremendous amount of pain is heading our way.  Economic conditions in the United States and Europe have already deteriorated badly and they are going to continue to deteriorate.  Nothing is going to stop what is coming.
But many people are still in denial about our economic decline.  Some people still believe that everything is going to be just fine.  Way too often I get comments on my site that go something like this….
"I just don't know what you are talking about.  Where I live everything is just fine.  The malls are packed, the restaurants are full and everybody I know is going on vacation this summer.  Personally, I am doing great.  I just bought a 60 inch television and a new boat.  Every year all the 'doom and gloom' types such as yourself proclaim that an economic collapse is right around the corner but it never happens.  And you know what?  It is not going to happen.  Those in charge know what they are doing and America has the greatest economy on earth.  We have overcome challenges before and we will be able to handle whatever comes this time.  Your lack of faith in America and in the American people astounds me.  Everything is going to be just fine, so why don't you just *************************************."
You get the idea.
I definitely understand that most Americans are terribly self-involved these days, but when I read comments like this I am once again amazed at just how delusional some people can be.
Why can't people just open their eyes and look at the evidence of economic collapse that is all around us?
Yes, there are wealthy enclaves all over the country where things may seem better than ever, but that is not the reality for most Americans.
All over the country, our infrastructure is in shambles.
All over the country, our once proud cities are being transformed into hellholes.
All over the country, formerly middle class families are living in their cars.
There are dozens and dozens of economic statistics that clearly show that we are in the midst of a long-term economic decline.  I have listed 65 of them below, but I could have easily doubled or tripled the size of the list.
I simply do not understand how anyone can believe that things are "great" or that the U.S. economy is going to be "just fine".
We are living through a complete and total economic nightmare, and hopefully we can get more Americans to wake up from their entertainment-induced comas so that they can begin to understand exactly what is happening to this country.
The following are 65 signs that the economic collapse is already happening all around us….
1. Since Barack Obama entered the White House, the number of long-term unemployed Americans has doubled from 2.7 million to 5.4 million.
2. The average duration of unemployment in the United States is nearly three times as long as it was back in the year 2000.
3. The unemployment rate in the U.S. has been above 8 percent for 40 months in a row, and 42 percent of all unemployed Americans have been out of work for at least half a year.
4. Unemployment in the eurozone has hit another brand new record high.  It is now sitting at11.2 percent.  It has risen for 14 months in a row.
5. The U.S. economy lost more than 220,000 small businesses during the recent recession.
6. The percentage of Americans that are self-employed fell by more than 20 percent between 1991 and 2010.
7. Overall, the number of "new entrepreneurs and business owners" dropped by a staggering 53 percent between 1977 and 2010.
8. The unemployment rate in Spain is now up to 24.6 percent.
9. Morgan Stanley is projecting that the unemployment rate in Greece will exceed 25 percent in 2013.
10. Since Barack Obama became president, the price of a gallon of gasoline has risen from $1.85to $3.49.
11. The average American household spent approximately $4,155 on gasoline during 2011, and electricity bills in the U.S. have risen faster than the overall rate of inflation for five years in a row.
12. About three times as many new homes were sold in the United States in 2005 as will be sold in 2012.
13. While Barack Obama has been in the White House, home values in the United States have declined by 12 percent.
14. According to AARP, 600,000 American homeowners that are 50 years of age or older are currently in foreclosure.
15. Right now there are now 20.2 million Americans that spend more than half of their incomes on housing.  That represents a 46 percent increase from 2001.
16. According to Gallup, the current level of homeownership in the United States is the lowestthat they have ever measured.
17. Federal housing assistance increased by a whopping 42 percent between 2006 and 2010.
18. In some areas of Detroit, Michigan you can buy a three bedroom home for just $500.
19. All around us our cities are crumbling.  According to the American Society of Civil Engineers,2.2 trillion dollars is needed just to repair critical infrastructure in the United States.
20. The unemployment rate in New York City is now back up to 10 percent.  That equals the peak unemployment rate in New York City during the last recession.
21. Back in 1950, more than 80 percent of all men in the United States had jobs.  Today, less than 65 percent of all men in the United States have jobs.
22. The U.S. Postal Service is about to default on a 5.5 billion dollar payment for future retiree health benefits.
23. According to Graham Summers, "when we account for all the backdoor schemes Germany has engaged in to prop up the EU, Germany's REAL Debt to GDP is closer to 300%."
24. According to the Federal Reserve, the median net worth of families in the United States declined "from $126,400 in 2007 to $77,300 in 2010".
25. The U.S. trade deficit with China during 2011 was 28 times larger than it was back in 1990.
26. The United States has lost more than 56,000 manufacturing facilities since 2001.
27. During 2010 alone, an average of 23 manufacturing facilities permanently shut down in the United States every single day.
28. The U.S. government says that the number of Americans "not in the labor force" rose by17.9 million between 2000 and 2011.  During the entire decade of the 1980s, the number of Americans "not in the labor force" rose by only 1.7 million.
29. Eight million Americans have "left the labor force" since the recession supposedly ended.  If those Americans were added back into the unemployment figures, the unemployment rate would be somewhere up around 12 percent.
30. Approximately 53 percent of all U.S. college graduates under the age of 25 were eitherunemployed or underemployed last year.
31. At this point, one out of every four American workers has a job that pays $10 an hour or less.  If that sounds like a high figure, that is because it is.  Today, the United States actually has a higher percentage of workers doing low wage work than any other major industrialized nation does.
32. Back in 1980, less than 30% of all jobs in the United States were low income jobs.  Today,more than 40% of all jobs in the United States are low income jobs.
33. According to one study, between 1969 and 2009 the median wages earned by American men between the ages of 30 and 50 declined by 27 percent after you account for inflation.
34. In 2007, the unemployment rate for the 20 to 29 age bracket was about 6.5 percent.  Today, the unemployment rate for that same age group is about 13 percent.
35. According to the Bureau of Economic Analysis, health care costs accounted for just 9.5% of all personal consumption back in 1980.  Today they account for approximately 16.3%.
36. Medicare spending increased by 138 percent between 1999 and 2010.
37. Over the next 75 years, Medicare is facing unfunded liabilities of more than 38 trillion dollars.  That comes to $328,404 for each and every household in the United States.
38. Back in 1990, the federal government accounted for 32 percent of all health care spending in America.  Today, that figure is up to 45 percent and it is projected to surpass 50 percentvery shortly.
39. Back in 1965, only one out of every 50 Americans was on Medicaid.  Today, one out of every 6 Americans is on Medicaid, and things are about to get a whole lot worse.  It is being projected that Obamacare will add 16 million more Americans to the Medicaid rolls.
40. Since 2008, the U.S. economy has lost 1.3 million jobs while at the same time 3.6 millionmore Americans have been added to Social Security's disability insurance program.
41. Since Barack Obama entered the White House, the number of Americans living in poverty has risen by 6.4 million.
42. The number of Americans on food stamps has risen from 32 million to 46 million since Barack Obama became president.
43. Right now the poverty rate for children living in the United States is 22 percent, and approximately one-fourth of all American children are enrolled in the food stamp program at this point.
44. The number of children living in poverty in the state of California has increased by 30 percent since 2007.
45. Child homelessness in the United States has risen by 33 percent since 2007.
46. According to the National Center for Children in Poverty, 36.4 percent of all children that live in Philadelphia are living in poverty, 40.1 percent of all children that live in Atlanta are living in poverty, 52.6 percent of all children that live in Cleveland are living in poverty and 53.6 percent of all children that live in Detroit are living in poverty.
47. Approximately 57 percent of all children in the United States are living in homes that are either considered to be either "low income" or impoverished.
48. According to the U.S. Census Bureau, the percentage of Americans living in "extreme poverty" is now sitting at an all-time high.
49. In the United States today, somewhere around 100 million Americans are considered to be either "poor" or "near poor".
50. It is now being projected that about half of all American adults will spend at least some time living below the poverty line before they turn 65.
51. Total home mortgage debt in the United States is now about 5 times larger than it was just 20 years ago.
52. Total consumer debt in the United States has risen by 1700 percent since 1971.
53. Recently it was announced that total student loan debt in the United States has passed the one trillion dollar mark.
54. According to one recent survey, approximately one-third of all Americans are not paying their bills on time at this point.
55. In 1983, the bottom 95 percent of all income earners in the United States had 62 cents of debt for ever dollar that they earned.  Today, the bottom 95 percent of all income earners in the United States have $1.48 of debt for every dollar that they earn.
56. The United States was once ranked #1 in the world in GDP per capita.  Today we have slipped to #12.
57. According to the U.S. Census Bureau, 49 percent of all Americans live in a home where at least one person receives benefits from the federal government.  Back in 1983, that number was below 30 percent.
58. Incredibly, 37 percent of all U.S. households that are led by someone under the age of 35 have a net worth of zero or less than zero.
59. Today there are approximately 25 million American adults that are living with their parents.
60. The U.S. dollar has lost more than 96 percent of its value since 1900.  You can thank the Federal Reserve system for that.
61. During the Obama administration, the U.S. government has accumulated more debt than it did from the time that George Washington took office to the time that Bill Clinton took office.
62. Overall, the U.S. national debt has grown by nearly 10 trillion dollars over the past decade.
63. The U.S. national debt is now more than 22 times larger than it was when Jimmy Carter became president.
64. 40 years ago the total amount of debt in America (government, business and consumer) wasless than 2 trillion dollars.  Today it is nearly 55 trillion dollars.
65. As Financial Armageddon recently point out, so many homeless people are pooping on the escalators at San Francisco's Civic Center Station at night that the escalators are breaking down and repair teams have been called in to clean up the mess.  As the economy gets even worse, will scenes like this start playing out in all of our cities?
The Size of the Big Banks Is – Literally – Destroying the Rule of Law
Pulitzer prize-winning journalist Ron Suskind quotes Treasury Secretary Timothy Geithner as saying:
The confidence in the system is so fragile still… a disclosure of a fraud… could result in a run, just like Lehman.
In other words, Geither said that the big bankers are "too big to jail", because disclosing any portion of their massive fraud would cause bank runs.
Former IMF economist Simon Johnson notes:
The main motivation behind the administration's indulgence of serious criminality evidently is fear of the consequences of taking tough action on individual bankers.

***

The message to bank executives today is simple: build your bank to be as big as possible – and then keep growing. If you manage to become big enough, you and your employees are not just too big to fail, but also too big to jail.
Glenn Greenwald notes:
To justify this lack of accountability for the nation's wealthiest lawbreakers, the all-too-familiar excuses long used to shield the politically powerful are trotted out on cue. Once again, we are told that prosecutions are too disruptive; that it's more important to fix the system than to seek retribution for the past; that because the wrongdoers' reputation is in tatters, they have already suffered enough; that we need the goodwill of financial titans to ensure our common prosperity; and so on.
Indeed, the Obama administration has made it official policy not to prosecute fraud.
Top economists, on the other hand, completely contradict Geithner and the rest of the administration … saying that fraud caused the Great Depression and the current financial crisis, and that the economy will never recover until fraud is prosecuted.
Top economists and experts on fraud say that fraud is not only widespread, it is actually the business model adopted by the giant banks. See this, this, this,this, this and this.
Therefore, unless the big banks are broken up, financial fraud will grow exponentially like cancer, and the economy will be destroyed.
Their Size Allows Them to Rig the Market
The "father of free market economics" – Adam Smith – knew that monopolies hurt the economy.
As the Libor scandal shows, the size and concentration of the biggest banks allows them to commit massive manipulation in the world's biggest markets, and to engage in insider trading on a scale never before seen in history.
In addition, Richard Alford – former New York Fed economist, trading floor economist and strategist – showed that banks that get too big benefit from "information asymmetry" which disrupts the free market.
Nobel prize winning economist Joseph Stiglitz noted in September that giants like Goldman are using their size to manipulate the market:
"The main problem that Goldman raises is a question of size: 'too big to fail.' In some markets, they have a significant fraction of trades. Why is that important? They trade both on their proprietary desk and on behalf of customers. When you do that and you have a significant fraction of all trades, you have a lot of information."

Further, he says, "That raises the potential of conflicts of interest, problems of front-running, using that inside information for your proprietary desk. And that's why the Volcker report came out and said that we need to restrict the kinds of activity that these large institutions have. If you're going to trade on behalf of others, if you're going to be a commercial bank, you can't engage in certain kinds of risk-taking behavior."
The giants (especially Goldman Sachs) have also used high-frequency program trading which not only distorted the markets – making up more than 70% of stock trades – but which also let the program trading giants take a sneak peak at what the real (aka "human") traders are buying and selling, and then trade on the insider information. See this, this, this, this and this. (This is frontrunning, which is illegal; but it is a lot bigger than garden variety frontrunning, because the program traders are not only trading based on inside knowledge of what their own clients are doing, they are also trading based on knowledge of what all other traders are doing).
Goldman also admitted that its proprietary trading program can "manipulate the markets in unfair ways". The giant banks have also allegedly used theirCounterparty Risk Management Policy Group (CRMPG) to exchange secret information and formulate coordinated mutually beneficial actions, all with thegovernment's blessings.
In other words, a handful of giants doing it, it can manipulate the entire economy in ways which are not good for the American citizen.
And the political system. No wonder Nobel prize-winning economist Paul Krugman thinks that we have to break up the big banks to stop their domination of the political process.
If We Break Up the Giants, Smaller Banks Will Thrive … And Loan More to Main Street
Do we need to keep the TBTFs to make sure that loans are made?
Nope.
USA Today points out:
Banks that received federal assistance during the financial crisis reduced lending more aggressively and gave bigger pay raises to employees than institutions that didn't get aid, a USA TODAY/American University review found.

***

The amount of loans outstanding to businesses and individuals fell 9.1% for the 12 months ending Sept. 30, 2009, at banks that participated in TARP compared with a 6.2% drop at banks that didn't.
Dennis Santiago – CEO and Managing Director of Institutional Risk Analytics (Chris Whalen's company) – notes:
The really shocking numbers are in the unused line of credit commitments of banks to U.S. business. This is the canary number I like to look at because it is a direct expression of banking and finance confidence in Main Street industry. It's gone from $92 billion in Dec -2007 to just $24 billion as of Sep-2010. More importantly, the vast majority of this contraction of credit availability to American industry has been by the larger banks, C&I LOC from $87B down to $18.8B by the institutions with assets over $10B. Poof!
Fortune reports that smaller banks are stepping in to fill the lending void left by the giant banks' current hesitancy to make loans. Indeed, the article points out that the only reason that smaller banks haven't been able to expand and thrive is that the too-big-to-fails have decreased competition:
Growth for the nation's smaller banks represents a reversal of trends from the last twenty years, when the biggest banks got much bigger and many of the smallest players were gobbled up or driven under…

As big banks struggle to find a way forward and rising loan losses threaten to punish poorly run banks of all sizes, smaller but well capitalized institutions have a long-awaited chance to expand.
BusinessWeek notes:
As big banks struggle, community banks are stepping in to offer loans and lines of credit to small business owners…

At a congressional hearing on small business and the economic recovery earlier this month, economist Paul Merski, of the Independent Community Bankers of America, a Washington (D.C.) trade group, told lawmakers that community banks make 20% of all small-business loans, even though they represent only about 12% of all bank assets. Furthermore, he said that about 50% of all small-business loans under $100,000 are made by community banks…

Indeed, for the past two years, small-business lending among community banks has grown at a faster rate than from larger institutions, according to Aite Group, a Boston banking consultancy. "Community banks are quickly taking on more market share not only from the top five banks but from some of the regional banks," says Christine Barry, Aite's research director. "They are focusing more attention on small businesses than before. They are seeing revenue opportunities and deploying the right solutions in place to serve these customers."
Fed Governor Daniel K. Tarullo said:
The importance of traditional financial intermediation services, and hence of the smaller banks that typically specialize in providing those services, tends to increase during times of financial stress. Indeed, the crisis has highlighted the important continuing role of community banks…

For example, while the number of credit unions has declined by 42 percent since 1989, credit union deposits have more than quadrupled, and credit unions have increased their share of national deposits from 4.7 percent to 8.5 percent. In addition, some credit unions have shifted from the traditional membership based on a common interest to membership that encompasses anyone who lives or works within one or more local banking markets. In the last few years, some credit unions have also moved beyond their traditional focus on consumer services to provide services to small businesses, increasing the extent to which they compete with community banks.
Thomas M. Hoenig pointed out in a speech at a U.S. Chamber of Commerce summit in Washington:
During the recent financial crisis, losses quickly depleted the capital of these large, over-leveraged companies. As expected, these firms were rescued using government funds from the Troubled Asset Relief Program (TARP). The result was an immediate reduction in lending to Main Street, as the financial institutions tried to rebuild their capital. Although these institutions have raised substantial amounts of new capital, much of it has been used to repay the TARP funds instead of supporting new lending.
On the other hand, Hoenig pointed out:
In 2009, 45 percent of banks with assets under $1 billion increased their business lending.
45% is about 45% morethan the amount of increased lending by the too big to fails.
Indeed, some very smart people say that the big banks aren't really focusing as much on the lending business as smaller banks.
Specifically since Glass-Steagall was repealed in 1999, the giant banks have made much of their money in trading assets, securities, derivatives and other speculative bets, the banks' own paper and securities, and in other money-making activities which have nothing to do with traditional depository functions.
Now that the economy has crashed, the big banks are making very few loans to consumers or small businesses because they still have trillions in bad derivatives gambling debts to pay off, and so they are only loaning to the biggest players and those who don't really need credit in the first place. Seethis and this.
So we don't really need these giant gamblers. We don't really need JP Morgan, Citi, Bank of America, Goldman Sachs or Morgan Stanley. What we need are dedicated lenders.
The Fortune article discussed above points out that the banking giants are not necessarily more efficient than smaller banks:
The largest banks often don't show the greatest efficiency. This now seems unsurprising given the deep problems that the biggest institutions have faced over the past year.

"They actually experience diseconomies of scale," Narter wrote of the biggest banks. "There are so many large autonomous divisions of the bank that the complexity of connecting them overwhelms the advantage of size."
And Governor Tarullo points out some of the benefits of small community banks over the giant banks:
Many community banks have thrived, in large part because their local presence and personal interactions give them an advantage in meeting the financial needs of many households, small businesses, and agricultural firms. Their business model is based on an important economic explanation of the role of financial intermediaries–to develop and apply expertise that allows a lender to make better judgments about the creditworthiness of potential borrowers than could be made by a potential lender with less information about the borrowers.

A small, but growing, body of research suggests that the financial services provided by large banks are less-than-perfect substitutes for those provided by community banks.
It is simply not true that we need the mega-banks. In fact, as many top economists and financial analysts have said, the "too big to fails" are actually stifling competition from smaller lenders and credit unions, and dragging the entire economy down into a black hole.
We Do NOT Need the Big Banks to Help the Economy Recover
Do we need the Too Big to Fails to help the economy recover?
The following top economists and financial experts believe that the economy cannot recover unless the big, insolvent banks are broken up in an orderly fashion:
In addition, many top economists and financial experts, including Bank of Israel Governor Stanley Fischer – who was Ben Bernanke's thesis adviser at MIT – say that – at the very least – the size of the financial giants should be limited.
Even the Bank of International Settlements – the "Central Banks' Central Bank" – has slammed too big to fail. As summarized by the Financial Times:
The report was particularly scathing in its assessment of governments' attempts to clean up their banks. "The reluctance of officials to quickly clean up the banks, many of which are now owned in large part by governments, may well delay recovery," it said, adding that government interventions had ingrained the belief that some banks were too big or too interconnected to fail.

This was dangerous because it reinforced the risks of moral hazard which might lead to an even bigger financial crisis in future.
And as I noted in December 2008, the big banks are the major reason why sovereign debt has become a crisis:
BIS points out in a new report that the bank rescue packages have transferred significant risks onto government balance sheets, which is reflected in the corresponding widening of sovereign credit default swaps:

The scope and magnitude of the bank rescue packages also meant that significant risks had been transferred onto government balance sheets. This was particularly apparent in the market for CDS referencing sovereigns involved either in large individual bank rescues or in broad-based support packages for the financial sector, including the United States. While such CDS were thinly traded prior to the announced rescue packages, spreads widened suddenly on increased demand for credit protection, while corresponding financial sector spreads tightened.

In other words, by assuming huge portions of the risk from banks trading in toxic derivatives, and by spending trillions that they don't have, central banks have put their countries at risk from default.
Similarly, a study of 124 banking crises by the International Monetary Fundfound that propping banks which are only pretending to be solvent hurts the economy:
Existing empirical research has shown that providing assistance to banks and their borrowers can be counterproductive, resulting in increased losses to banks, which often abuse forbearance to take unproductive risks at government expense. The typical result of forbearance is a deeper hole in the net worth of banks, crippling tax burdens to finance bank bailouts, and even more severe credit supply contraction and economic decline than would have occurred in the absence of forbearance.

Cross-country analysis to date also shows that accommodative policy measures (such as substantial liquidity support, explicit government guarantee on financial institutions' liabilities and forbearance from prudential regulations) tend to be fiscally costly and that these particular policies do not necessarily accelerate the speed of economic recovery.

***
All too often, central banks privilege stability over cost in the heat of the containment phase: if so, they may too liberally extend loans to an illiquid bank which is almost certain to prove insolvent anyway. Also, closure of a nonviable bank is often delayed for too long, even when there are clear signs of insolvency (Lindgren, 2003). Since bank closures face many obstacles, there is a tendency to rely instead on blanket government guarantees which, if the government's fiscal and political position makes them credible, can work albeit at the cost of placing the burden on the budget, typically squeezing future provision of needed public services.
The big banks have been bailed out to the tune of many trillions, dragging the economy down a bottomless pit from which we can't escape. See this, this,this and this. Unless we break them up, we will never escape.
The Failure to Break Up the Big Banks Is Dooming Us to Depression
All independent experts agree that unless we rein in derivatives, will have another – bigger – financial crisis.
But the big banks are preventing derivatives from being tamed.
We have also pointed out that derivatives are still very dangerous for the economy, that the derivatives "reform" legislation previously passed has probably actually weakened existing regulations, and the legislation was "probably written by JP Morgan and Goldman Sachs".
We've noted:
Harold Bradley – who oversees almost $2 billion in assets as chief investment officer at the Kauffman Foundation – told the Reuters Global Exchanges and Trading Summit in New York that a cabal is preventing swap derivatives from being forced onto clearing exchanges:

There is no incentive from the moneyed interests in either Washington or New York to change it…

I believe we are in a cabal. There are five or six players only who are engaged and dominant in this marketplace and apparently they own the regulatory apparatus. Everybody is afraid to regulate them.
That's bad enough.
But Bob Litan of the Brookings Institute wrote a paper (here's a summary) showing that – even if real derivatives legislation is ever passed – the 5 big derivatives players will still prevent any real change. James Kwak notes that Litan is no radical, but has previously written in defense in financial "innovation".
Here's a good summary from Rortybomb, showing that this is yet another reason to break up the too big to fails:
Litan is worried about the "Dealer's Club" of the major derivatives players. I particularly like this paper as the best introduction to the current oligarchy that takes place in the very profitable over-the-counter derivatives trading market and credit default swap market. [Litton says]:

I have written this essay primarily to call attention to the main impediments to meaningful reform: the private actors who now control the trading of derivatives and all key elements of the infrastructure of derivatives trading, the major dealer banks. The importance of this "Derivatives Dealers' Club" cannot be overstated. All end-users who want derivatives products, CDS in particular, must transact with dealer banks…I will argue that the major dealer banks have strong financial incentives and the ability to delay or impede changes from the status quo — even if the legislative reforms that are now being widely discussed are adopted — that would make the CDS and eventually other derivatives markets safer and more transparent for all concerned…

Here, of course, I refer to the major derivatives dealers – the top 5 dealer-banks that control virtually all of the dealer-to-dealer trades in CDS, together with a few others that participate with the top 5 in other institutions important to the derivatives market.Collectively, these institutions have the ability and incentive, if not counteracted by policy intervention, to delay, distort or impede clearing, exchange trading and transparency…

Market-makers make the most profit, however, as long as they can operate as much in the dark as is possible – so that customers don't know the true going prices, only the dealers do. This opacity allows the dealers to keep spreads high…

In combination, these various market institutions – relating to standardization, clearing and pricing – have incentives not to rock the boat, and not to accelerate the kinds of changes that would make the derivatives market safer and more transparent. The common element among all of these institutions is strong participation, if not significant ownership, by the major dealers.

So Bob Litan is waving a giant red flag that the top dealer-banks that control the CDS market can more or less, through a variety of means he lays out convincingly in the paper, derail or significantly slow down CDS reform after the fact if it passes.

***

If you thought we'd at least get our arms around credit default swap reform from a financial reform bill, you should read this report from Litan as a giant warning flag. In case you weren't sure if you've heard anyone directly lay out the case on how the market and political concentration in the United States banking sector hurts consumers and increases systemic risk through both political pressures and anticompetitive levels of control of the institutions of the market, now you have. It's not Matt Taibbi, but it's much further away from a "everything is actually fine and the Treasury is in control of reform" reassurance. Which should scare you, and give you yet another good reason for size caps for the major banks.
Moreover, the big banks are still dumping huge amounts of their toxic derivatives on the taxpayer. And see this.
And the extreme concentration of power and control over the entire global economy of a handful of large banks means that the entire system isextremely vulnerable.
Why Aren't They Be Broken Up?
So what is the real reason that the TBTFs aren't being broken up (and why are they 30% bigger  now than before the financial "reform" law was was passed)?
Certainly, there is regulatory capture, cowardice and corruption:
Guess which institutions are among the biggest lobbyists and campaign-finance contributors? Surprise! None other than the TBTFs [too big to fails].
But there is an even more interesting reason . . .
The number one reason the TBTF's aren't being broken up is [drumroll] . . . the 'ole 80?s playbook is being used.
As the New York Times reports:
In the 1980s, during the height of the Latin American debt crisis, the total risk to the nine money-center banks in New York was estimated at more than three times the capital of those banks. The regulators, analysts say, did not force the banks to value those loans at the fire-sale prices of the moment, helping to avert a disaster in the banking system.
In other words, the nine biggest banks were all insolvent in the 1980s.
Indeed, Richard C. Koo – former economist at the Federal Reserve Bank of New York and doctoral fellow with the Fed's Board of Governors, and now chief economist for Nomura – confirmed this fact last year in a speech to the Center for Strategic & International Studies. Specifically, Koo said that -after the Latin American crisis hit in 1982 – the New York Fed concluded that 7 out of 8 money center banks were actually "underwater" and "bankrupt", but that the Fed hid that fact from the American people.
So the government's failure to break up the insolvent giants – even though virtually all independent experts say that is the only way to save the economy, and even though there is no good reason not to break them up – is nothing new.
William K. Black's statement that the government's entire strategy now – as in the S&L crisis – is to cover up how bad things are ("the entire strategy is to keep people from getting the facts") makes a lot more sense.
George Washington – Zero Hedge